The Walker Family Band had its beginnings in 2002, when Scott, his daughter Jennie, his brother Landon and close friend and musical associate, Scott Manring began playing and recording together when they found chances – which did not come very often. The Scotts were in Greensboro North Carolina, Jennie in Austin, Texas, and Landon in Jacksonville, Florida. Our one and only album, "Travelin", named after a song of Jennie's, was only produced at the cost of many road miles between us.
We have experienced many changes since those beginning days, and not all due to age! Jennie is now in Asheville, teaching, performing, and with her husband, raising her two beautiful children. In 2016, Landon married Linda Minke, from Jacksonville, Florida, and now we have a delightful and talented new family member in our band! For more history, go here.
The instrument combinations and variety of styles that we play creates a wide range of sonorities and musical feelings! Depending on the style or mood of the music, we can include Jennie on the fiddle, add more fiddles and/or cellos with both and Linda Scott (w), and round it out with Landon on bass. If we need the evocative sounds of an accordion, Landon can provide, or a banjo, Scott (m) is on call. This Scott plays many types o'guitars, and he and Scott (w) both play guitar in a low DADGAD tuning. We also have the option of a Linda's ability on Celtic harp, or as a percussionist! I'll stop here!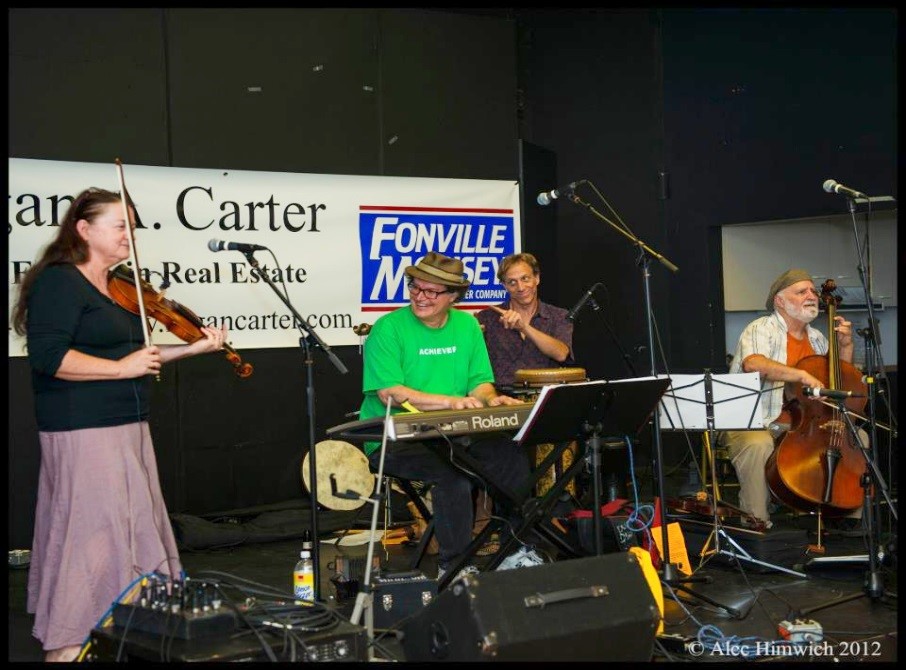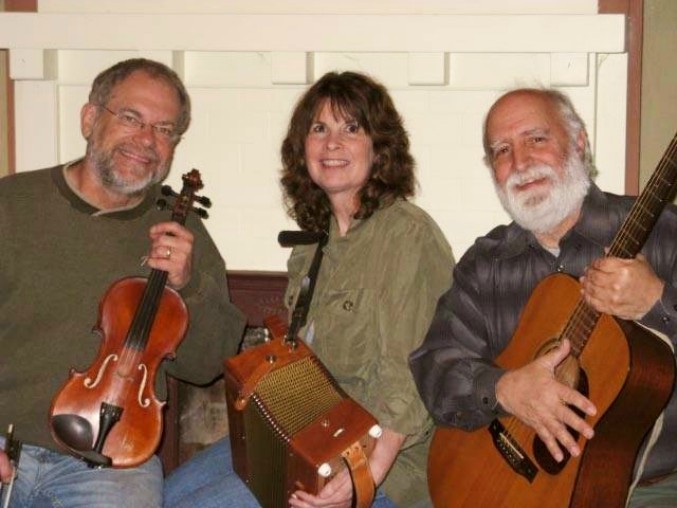 We love to play together, especially when we perform each other's music, and do, as much as we can! We perform in various configurations of ourselves, and at various venues and situations all over the southeast. One of our main activities is the production of our weekend workshops and our weeklong summer camp. We are proud to say that in 2020, "The Walker Family Band Summer Fiddle Camp" will be offered for the 17th consecutive year, we hope in perpetuity, at the Blowing Rock Conference Center.
The band members are all teachers, and love combining their love of building community through the sharing and learning of music. We have found that by joining with other like-minded teachers and generous support personnel, that we have been able to attract many wonderful families to our workshops and our camps. We are gratified to have had the opportunity to effect lives of our campers in positive ways, musically and personally. We feel fortunate to be in this work together and plan for many more years of pursuing our mission to foster Music, Peace and Joy.