In my second year of college, two events occurred that shaped the direction of my life. I was introduced to Quakerism. This was a new experience and a very formative one for me. At the same time, I was introduced to the Suzuki Method of teaching strings. This revolutionary method was developed in Japan by Sinichi Suzuki and was new to American educators.
I began attending Quaker "Meeting for Workshop" with Carole Hampton and her family. These are services that are framed in silent meditation but allow for members to speak spontaneously in a quiet, respectful atmosphere. We spent our college years actively attending these meetings all over North Carolina until we finally had visited every "unprogrammed" meeting in the state.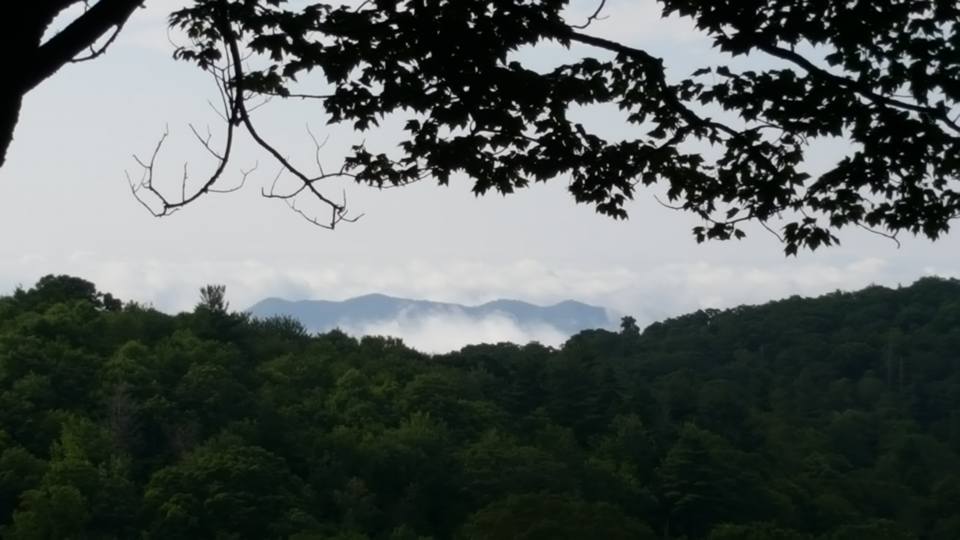 Carole and I were both attending the music school at East Carolina University, and it wasn't long till we found some likeminded folks and created our own Quaker Meeting. Also, we were fortunate to meet Joanne and Charles Bath, who arrived with their 4-year-old daughter, Pam. Joanne introduced us to the Suzuki method by inviting us to her home as babysitters. She was fresh from studying with John Kendall, who was bringing to America what he learned from Dr. Suzuki, in Japan. Joanne and Charles were creating a home environment that was full of music making and loving kindness, just as Dr. Suzuki had prescribed. That struck a chord with Carole and me, having both come from homes of caring, artistic personalities. Quite a few years later, when our son Seth was 6, and our daughter Jennie was 3, we embarked on the path to become Suzuki parents and teachers.
We were a family that played music together, from the time of the first acquisition of those tiny violins until this day. Carole was the leader in this quest, and we both spent many hours doing "positive" home practice. Studying and implementing Suzuki's philosophies changed our lives and influenced the way we raised our children. They were with us at countless workshops and institutes, and we played as a family for just about every event that occurred in our lives; weddings, family reunions, parties, dances, recitals and concerts. This is when the concept and activity of "The Walker Family Band" began to form!
Testimonial
"I love this band & this family!"
In the early 70's, Carole and I were living in Burlington, N.C., where we met Jim and Susan Walton. They had become involved in Quakerism and we connected very quickly. They had three children, ages 10,8 and 6, and we were just starting our family. Our friendship grew and we eventually took the opportunity to blend our family with theirs.
Together we took the bold step of buying 8 acres in a beautiful rural area north of Elon College N.C. and built a 2500 square foot log house with our own hands. We started the project in 1974. On November 1st, 1975, Jennie was born and 2 months later, all 9 of us moved into the house on Christmas Day. We experienced an incredible 15-year span that included homesteading, farming, and celebrating life together. We were devoted to our weekly "Meeting for Worship", at our home just outside of the tiny community called Altamahaw-Ossipee, where we were a sanctioned Quaker Meeting for the Burlington, N.C, area.
The Waltons and the Walkers were all given valuable lessons in the value of being respectful towards others, and the rewards of patience and hard work. In the myriad changes that have occurred since those magical times, we all gained a deep appreciation for each other and honor the way those experiences shaped us.
My career continues to include the performing of classical music on the cello and I have taught and conducted orchestras for over 50 years. This and my experiences with Quakerism and the Suzuki Method were a strong influence on me when during the late 80's I was introduced to Irish music by my friend and mentor, Fred Lail. I began playing in Irish bands, and eventually moved into a career of performing and teaching both classical cello and Irish fiddle. After years of teaching fiddle at Suzuki workshops, I felt a need to provide experiences for students who loved fiddling, and to create a more eclectic approach.
Testimonial
"I sure do love that Walker Family Band!!! MIss you guys!"
While I was involved with my family and career, Landon was creating another world for himself in Florida. He studied classical bass and composition at FSU, and after a 4 year stint in the Navy, he moved to Jacksonville, where he worked for 40 +years as a successful jazz bassist. He became intimately familiar with the music, performing with many local musicians, and had the opportunity to play with some of the world's foremost players, including Lionel Hampton and Marilyn McPartland.
Simultaneously he became well-known for his work in radio, on the local NPR affiliate, WJCT, where for 20 years he produced shows of all types, from Renaissance music to Blues. The most high-profile show was called "The Metro", where he broadcast daily a wide variety of world music, comedy and interviews. His guests included many notable artists and personalities who were visiting and performing in Jacksonville, including Daniel Schor, the Magliozzi brothers (the "Car Guys"), and Arlo Guthrie. Someone described the show as a kind of glue, helping to hold a community together in the far-flung and mostly un-sympathetic larger population of greater Jacksonville.
Landon has always been interested in composition, and that was his major in college. About 15 years ago, when he started playing Irish music on the whistle and accordion, and more recently adding "Old Time" on the banjo to the mix, we have a serious musical amalgamation. The music he writes for the Walker Family Band to is always unpredictable, and sometimes unplayable. That is the way we like it.
He also is a practitioner and teacher of "Integral Yoga", which he studied for many years at the Satchidananda "Ashram-Yogaville" on the James River in central Virginia. Exactly how all this effects our music is obviously hard to pin down. It is meaningful that he offers his varied abilities and talents and combines them with a unique perspective and a deep wealth of experience.
The inception of "The Walker Family Band" as a more modern entity began shortly after my daughter Jennie began playing and writing fiddle tunes in the early 2000's. She had been studying classical violin with several wonderful university teachers and is still comfortable in that genre. By this time, both Landon and I were well into enjoying Irish music together, and Jennie was joining in as well.
She was living in Boone NC and was inspired when she became friends with Caroline and George Pond, the founding members of the band, "The Snake Oil Medicine Show". Something changed in Jennie's fiddling, and she started playing the American "old time" style, and soon began writing tunes, one after another. One memorable evening, Landon and I joined into a jam session with Caroline, George, and Jennie. Along with the fun jamming, Jennie introduced us to a few of her new tunes. We were blown away but managed to make it to the end of the evening, impressed and pleased with the new music.
Landon and I were also composing tunes, and so we decided to bring our efforts together, and make a recording. Scott Manring, Greensboro's own "side man of magic" was invited to join, and we were off and away!
We are looking forward to the production of the long awaited 2nd CD, which will certainly include Landon's wife, Linda, her son Victor, and Jennie's husband, Jim, and hopefully more extended family members. We have a number of tunes waiting in the wings.
Thanks for reading and future listening!
With much Peace and Love,
Scott