July 3 - July 9, 2022
The 20th Annual (INCREDIBLE!) Walker Family Band Summer Fiddle Camp
REGISTER HERE
July 3 - July 9, 2022
The 20th Annual (INCREDIBLE!) Walker Family Band Summer Fiddle Camp
REGISTER HERE
Greetings from the Walker Family Band!
We are extremely excited to announce:
The Twentieth Annual (INCREDIBLE!)
Walker Family Band Summer Fiddle Camp!
July 3 – July 9, 2022 (evening performances scheduled)

Blowing Rock Conference Center, Blowing Rock, NC

With a very special pre-camp weekend July 1st through 3rd for alumni of The Walker Family Band Music Camp to gather and reconnect.
New participants are welcome!
If you missed camp during the "COVID years," check out our 2020 and 2021 archive pages.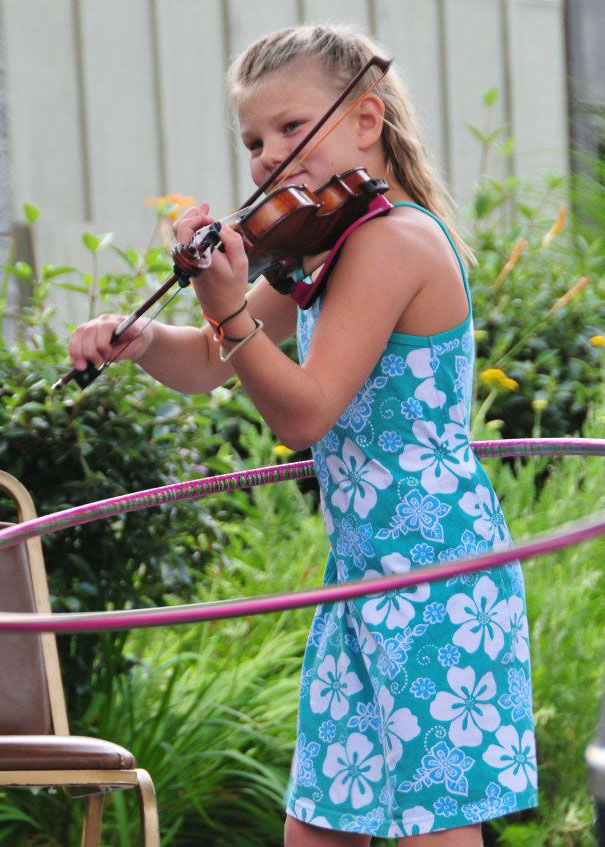 The Walker Family Band along with our sponsor, the Blowing Rock Conference Center, welcome back families and friends of many years, and are excited to make new friends this summer. So, don't miss you chance to make music…
"Fortissimo with a Crescendo"
at the Walker Family Band Summer Music Camp
20th Anniversary Celebration!
Excitement is already building across the country…
perhaps across the globe!…
in anticipation of this milestone celebration.
Enrollment is limited. Capacity attendance is expected!
Be the first to say you are coming!
Register early – Don't be left at home singing the blues!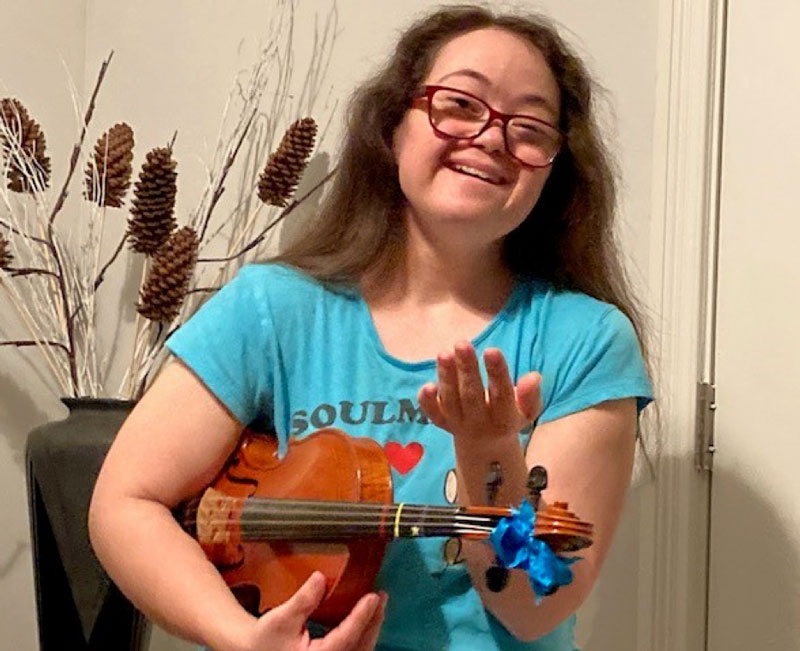 AS ALWAYS, YOUR LOVE AND GENEROUS SUPPORT IS MOST APPRECIATED BY ALL WHO COME TOGETHER AT THIS EVENT!
IMPORTANT TO KNOW:
To participate in, or join our campus as a guest, for the 2022 WFB 20th Anniversary Camp, we are requiring confirmation of a NEGATIVE PCR COVID-19 TEST RESULT no earlier than 5 days prior to participant/guest arrival at BRCC.
The Walker Family Band faculty and staff STRONGLY recommend that all eligible participants are fully vaccinated with boosters prior to attending our camp.
The 2022 WFB Summer Camp Faculty and Administrators are urging all participants and guests to respect our efforts to operate this year's camp as a CLOSED CAMPUS event. This means, once our participants and guests arrive on campus, we are asking that they remain on campus throughout the event.
The WFB faculty and staff realize that shopping, restaurants, and tourist attractions in the area are plentiful and inviting. Blowing Rock will be teeming with tourists in these retail settings. However, by requiring negative PCR test results from all people entering the camp community and then asking that our camp cohort remain on campus throughout camp week, we believe we can significantly reduce the chance for exposure and transmission of ever emerging, highly contagious Covid-19 variants during our event. The WFB camp faculty and staff agree that these precautions, along with masking indoors and being mindful to maintain safe distances…while no guarantees…will provide the safest environment for all, particularly those among us who have health challenges that make them especially vulnerable.
We are kindly asking that our participants and guests recognize and support the values that remain the foundation of our camp… respect for each other and our individual talents and challenges…respect of our peaceful surroundings in which we all find respite…opportunity for all our participants to enjoy inclusive educational collaboration and social interaction in loving (and safe) environment. These are the values that have carried us forward and bonded us in love for two amazing decades.
LET'S GATHER AND CELEBRATE SAFELY AND SUPPORTIVELY!
FaCULTY
for the love of music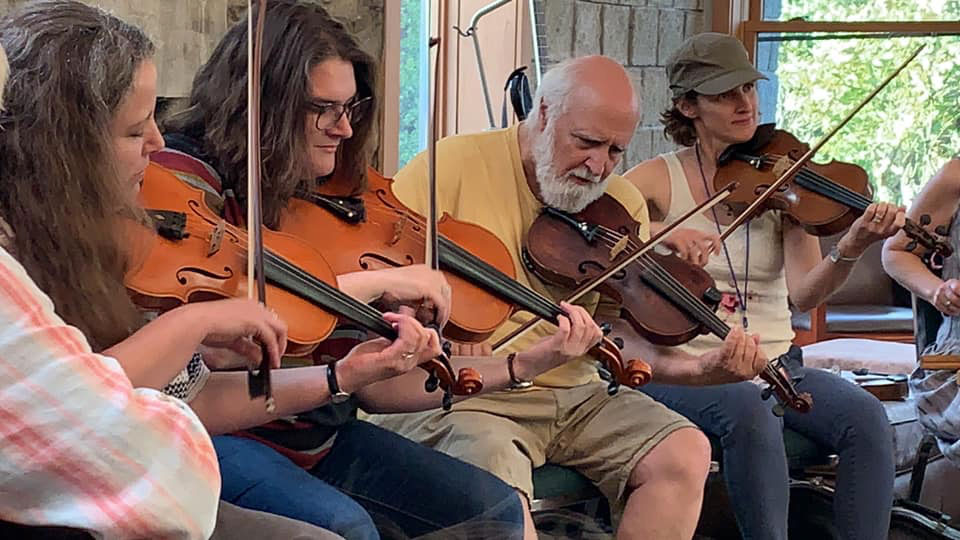 We are pleased to say that the "normal" crew of Walker Family teachers and staff will be back with us in 2022. Additionally, multi-instrumental teachers, Dr. Aisha Ivey and Dr. Christen Blanton Mack, will be back on campus sharing their unrestrained enthusiasm for music that keeps campers flocking to their classes.
A champion fiddler, Aisha has won the Southeastern United States Scottish Fiddle Championship for ten years in a row. She has also won awards for her Irish, Old-Time, and Scandinavian fiddling. Aisha currently directs AZIZA! (a Middle Eastern music and dance group) and she started and teaches the Old Time Ensemble class at Florida State University.
Christen performs with progressive folk group The Zinc Kings, and is one half of the Americana duo Blanton & Glasgow. She also teaches and leads the Old Time Ensemble at UNCG. She loves traditional ballads, blues, and dance tunes. She finds inspiration "in the moment" playing traditional music with other musicians. Christen loves "paying it forward" to young musicians through teaching.
The Walker Family Band Camp will initiate a new focus on Environmental Awareness and Action. We feel very fortunate to have Amy Long joining our faculty this summer to actively engage participants of all ages.
Amy's focus as an environmental educator is to bring about environmental awareness through mindfulness. By relating the individual to their immediate and home surroundings, she strives to increase environmental literacy by reconnecting people with nature and modeling simple behavioral changes that lessen the impact we each leave on the planet. Each class, no matter the audience age, will include activities centered around the changing daily theme. Participants will explore the Blowing Rock Conference Center natural areas and reflect on their own homes as we explore environmental issues together.
For several years now we have been awaiting the addition of a new faculty member, Andrew Finn Magill. We are delighted that Finn has committed to be with us next summer! Check his website for a preview of his Brazilian music and his versatility as an instructor on a variety of instruments.
Ruth Pershing is all in as always. Ruth leads dance, mentors an energetic group of teenagers, and puts her whole heart into the camp year-round as a dedicated member of our planning committee. Ruth will also be taking a more active role as our camp becomes more active in promoting environmental awareness and action to students and adults.
One of the best things…but also one of the hardest…about being around for 20 years, is watching "our" kids grow into adults and leave our "camp nest". Fortunately, our camp will benefit not only by having Jared and Asher Kirkpatrick back with us this summer managing our sound and technical support, but also joining the teaching faculty to share their craft with the next generation!
Unfortunately for camp…but opportunistically for Victor, Linda Minke's son who recently received his doctorate…Victor finds himself on a an exciting new career path as a conductor and musician that will prevent him from returning to the camp faculty in 2022 but take him around the world to new adventures through music!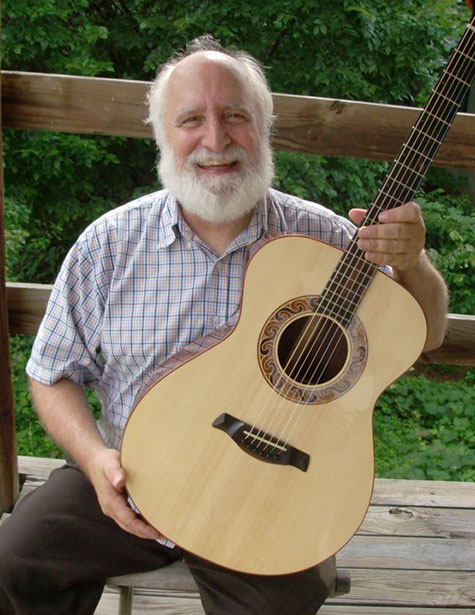 Scott Walker
Greensboro, NC
Scott's bio
Scott and his fiddle tune books have inspired and uncountable number of students all over the country. Originally a cellist and orchestra teacher, Scott began studying Irish music in the 90's. He was Introduced to the Irish fiddle by Greensboro's Fiddlin' Fred Lail, studied with several great Irish fiddlers, including James Kelly, Seamus Connally, and Rose Connally. Over the years he has enjoyed playing with several Irish groups in the Greensboro/Chapel Hill North Carolina area, including "The New Potatoes", "The So-Be-It-Union", and "The Big Celtic Fun". With these groups has played for many contra dances, weddings, parties and festivals. For 20 years he has directed a student fiddle group in Greensboro called "The Walker Street Fiddlers". A regular on the Suzuki Institute circuit as a cello teacher, now he also offers classes in Irish Fiddle, as well as Irish Cello, basically his own invention. Since 2003, with his brother Landon and his daughter Jennie, The Walker Family Band performs and offers the delightful fiddle camp held in Blowing Rock, NC every summer.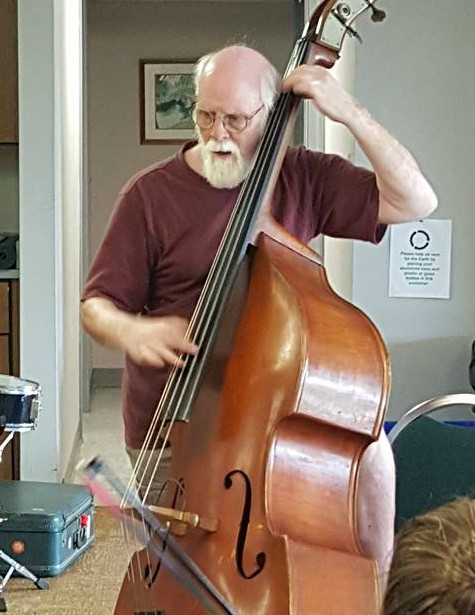 Landon Walker
Greensboro, NC
Bass, Penny Whistle, Accordion
Landon's bio
Landon has a long history as a professional musician. After studying classical bass and composition at FSU, he moved to Jacksonville, Florida, and began a 40-year career as a successful jazz bassist. He became intimately familiar with the music, performing with many local musicians, and had the opportunity to play with some of the world's foremost players, including Lionel Hampton and Marilyn McPartland. A musical pioneer in public radio in Jacksonville, he was well known on both fronts. Landon played bass (and tuba) in ensembles large and small, from big bands to opera. Since his brother Scott introduced him to Irish music, he has taken up the accordion and the banjo and has composed quite a number of tunes that are Irish in nature, with a twist that reveals his very rich musical past. He and his wife Linda Minke are founding members of Celtic Ring, a performing group in northeast Florida.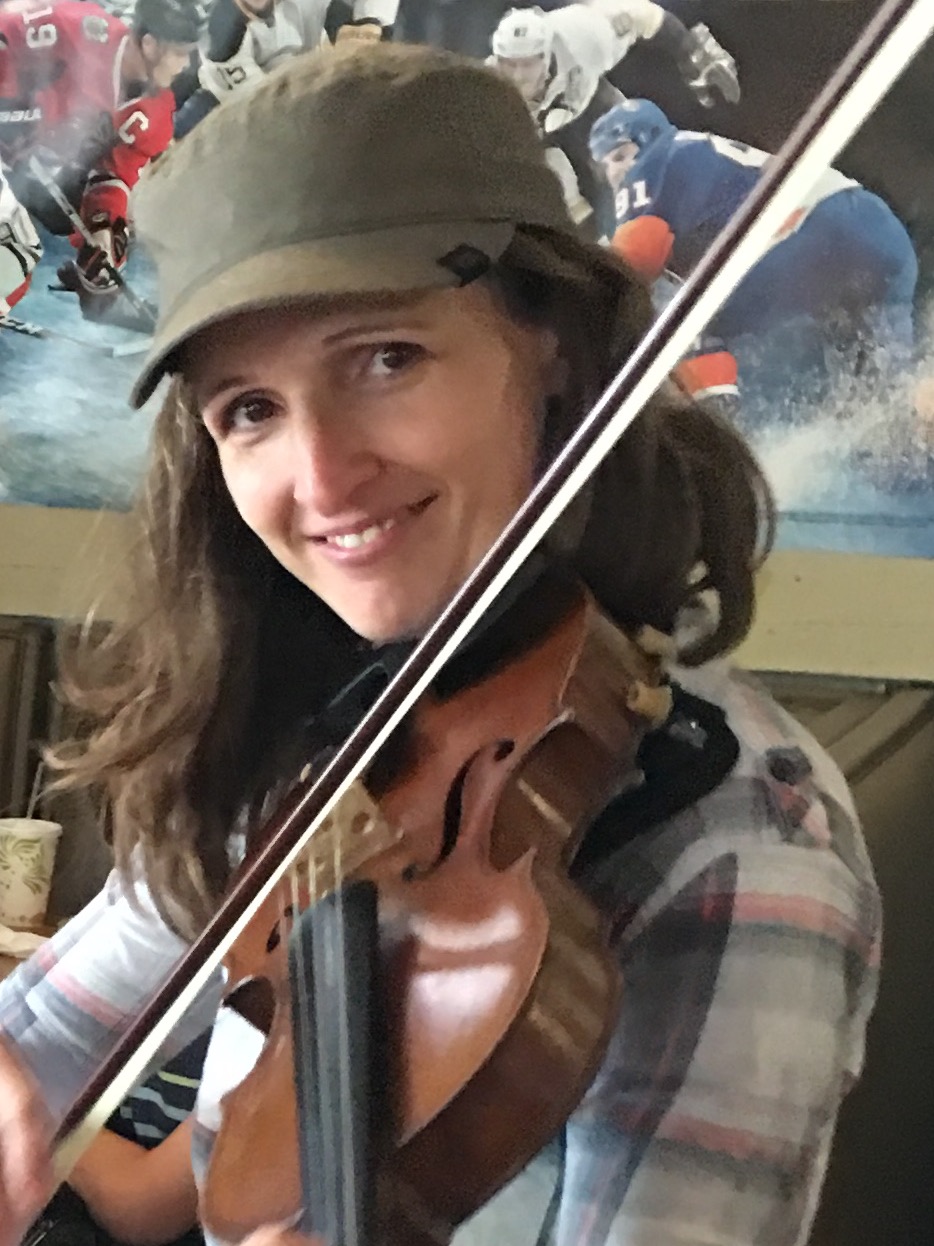 Jennie Brunner
Asheville, NC
Fiddle, Suzuki violin
Jennie's bio
Scott's daughter, Jennie Walker Brunner brightens up any room with her infectious dancing style as she plays her fiddle tunes, including some very fine ones of her own. Jennie is versed in classical playing, first as a Suzuki child, and with quite a number of fine teachers during her college years. She learned Irish fiddling from her Dad, and introduced to American Old Time from her friend, Caroline Pond in Boone, N.C. Her inspiration to write and perform her own fiddle tunes was the impetus for the birth of The Walker Family Band. After gaining a Degree in Music Education at Texas State University, and shortly after moving to Asheville, she served as the concertmaster of Western North Carolina's own Blue Ridge Orchestra. She is very comfortable in this genre. Presently she is raising a family, teaching orchestra at the local Waldorf School, playing with The Walker Family Band, and has formed a student group of fiddlers who perform in the Asheville area.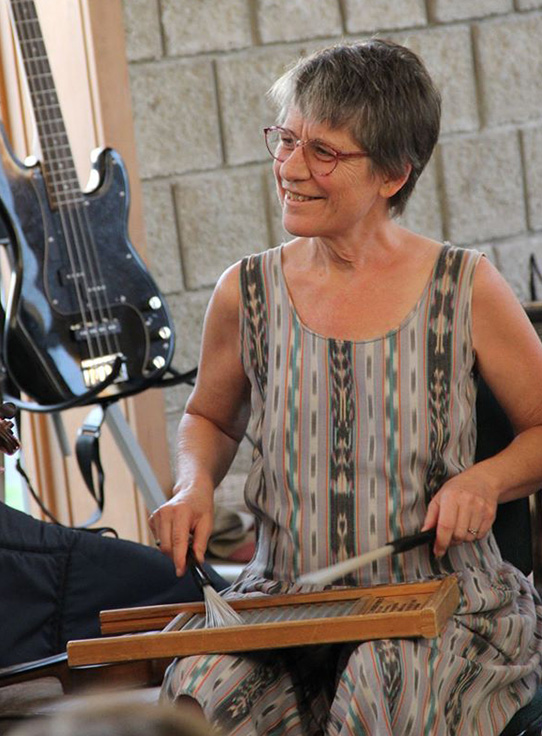 Linda Minke
Neptune Beach, FL
Cello, Violin and Ukulele
Linda's bio
Cellist Linda Minke just can't get enough of this fun music making! A classical cellist by trade, she presently enjoys playing with the Jacksonville Symphony Orchestra near her home and in the summers for over 30 years in Door County, Wisconsin with the Peninsula Music Festival orchestra. Linda is the cellist for "The Bold City Contemporary Ensemble" based in Jacksonville, Florida. Lucky for us, she added fiddle to her life about a decade ago, and is now a multi-instrumentalist, adding the celtic harp to her list! Every February, in Neptune Beach, Linda hosts a wonderful WFB style workshop called the "Florida Fiddle Fest", and is a magnet for young, budding musicians. Linda displays a joyous spirit while playing, which highly benefits the Walker Family Band performances!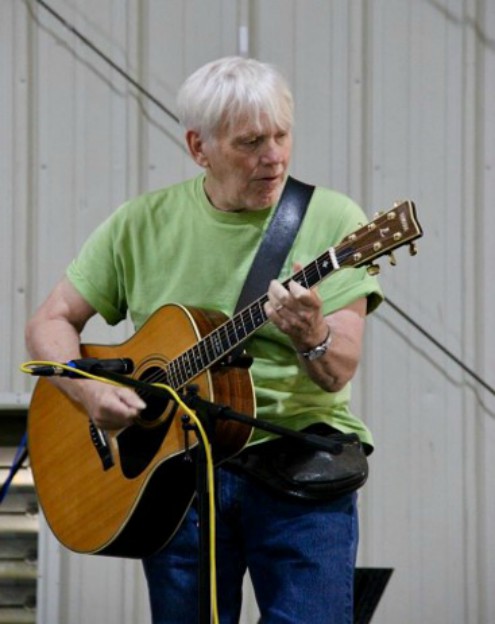 Scott Manring
Greensboro, NC
Scott's bio
Quiet by nature and content outside the spotlight, Scott cannot quite disguise the fact that he is nothing less than a musical force. He attracts other musicians like a magnet, from the Triad communities to well beyond. Scott elevates any band to an exponentially higher level. He was well known in his youth as a rock and roll guitar player, left that genre, traveled through a few others, and is now versed as a jazz guitarist. He is also an expert old time banjo player, plays lap steel, and slide guitar, and more. We are always surprised by the creativity and care Scott puts into his playing, and always look forward to his take on our tunes. It is never the same twice! For the last several years he has worked closely with Laurelyn Dossett, a grammy nominated composer from Stokes County, NC. Scott is fluent in so many styles and on so many instruments it is hard to think of a musical circle that would fall outside his comfort zone.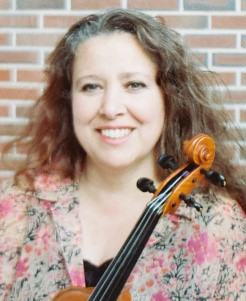 Aisha Ivey
Tallahassee, FL
Fiddle, Guitar, Singing
Aisha's bio
Aisha Ivey earned her doctorate in music education from Florida State university. A champion fiddler, Aisha has won the southeastern United States Scottish fiddle Championship for ten years in a row, and she has also won awards and ribbons for her Irish, Old-Time and Scandinavian fiddling. She even won the award for 'Best march' at the 2010 National Scottish Fiddle Competition in Williamsburg, Virginia. Several of Aisha's fiddle students have won awards at state, regional and national fiddle contests as well.
Aisha has studied with some of the world's best fiddlers including Mark O'Connor, Eileen Ivers, Bonnie Rideout, Laura Risk, Brian Conway, and James Kelly Elke Baker and many others. She has taught privately and with music schools in Florida, North Carolina and Tennessee and she also teaches workshops and clinics around the region. She currently directs AZIZA! (a Middle Easter music and dance group) and she started and teaches the Old Time Ensemble class at Florida State University. She has recorded several CD's of traditional fiddle music with different musicians and she performs regularly at area festivals and concert venues. She served as the president of the Florida State Fiddlers Association from 2011-2015. "Aisha currently performs with the Celtic band, Cuttin' Bracken, and an all-female Scandinavian string trio called Västra.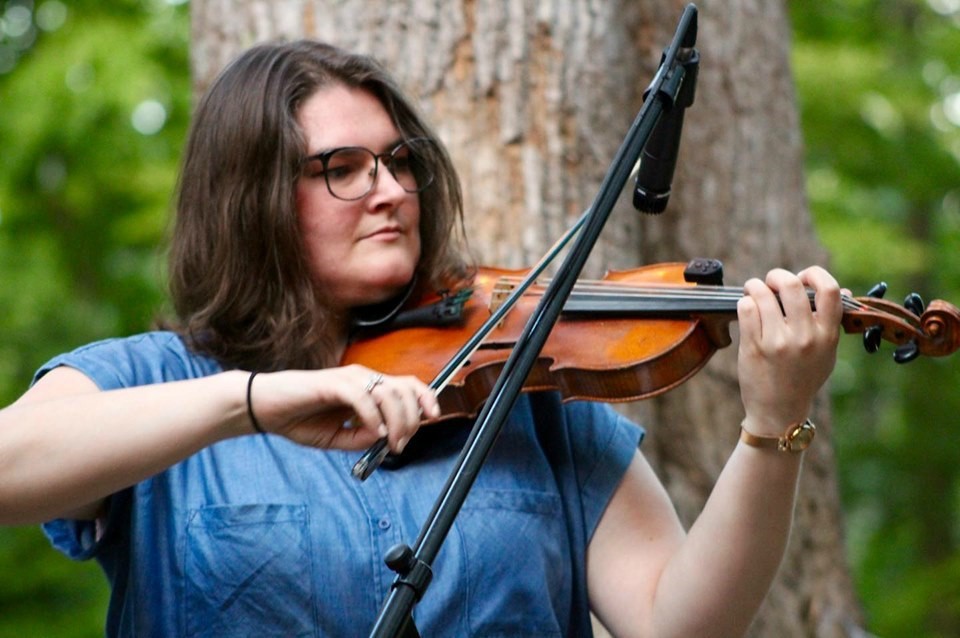 Christen Blanton
Greensboro, NC
Fiddle, Banjo, Singing
Christen's bio
Christen Blanton (fiddle/banjo/guitar/vocals/songwriter) performs regularly with old-time string band The Zinc Kings, folk duo Blanton & Glasgow, and with various folk musicians and songwriters in the North Carolina Piedmont. A prize-winning fiddler and ballad singer, Christen and her groups have received top prizes at fiddlers conventions across North Carolina, including the prestigious Mount Airy Fiddlers Convention. The Zinc Kings have been featured performers at state, regional, national, and international events, including the North Carolina Folk Festival, the Eastern Music Festival, the Charlie Poole Music Festival, and the Folk Alliance International Conference. Christen is the director of the Old-Time Ensemble at the University of North Carolina at Greensboro and the co-founder of Piedmont Instrument Classes for Kids (PICK). She is an in-demand educator and researcher and has presented workshops and clinics on teaching and learning old-time music at national and international conferences including the American String Teachers Association (ASTA) National Conference, the North Atlantic Fiddle Convention (NAFCo), and the International Bluegrass Music Association (IBMA) International Conference.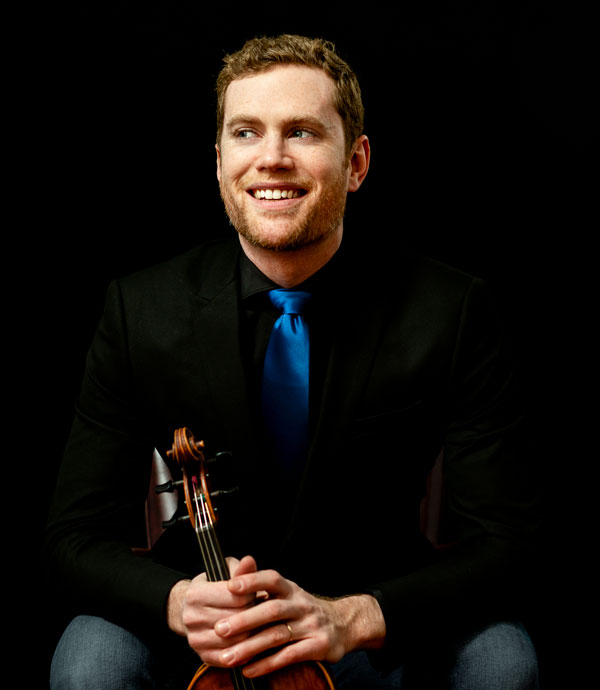 Andrew Finn Magill
Asheville, NC
Flutes & Whistle, Bodhran
Andrew's bio
For twenty years violinist/fiddler and Ropeadope Records recording artist Andrew Finn Magill Music has been pursuing parallel careers in traditional Irish music, Brazilian choro, jazz and American fiddle. He has performed with everyone from Grammy-nominees Trio Brasileiro to Rising Appalachia. In 2009 he received a Fulbright Fellowship (co-sponsored by MTV) and in 2019 received a North Carolina Arts Council grant for jazz composition. He has been featured multiple times on NPR, appeared in Avianca in-flight entertainment and has over a million Spotify streams.
His six albums constitute thousands of hours dedicated to each genre and the basis of Finn's original music which is founded on the principle of collaboration. Over the last ten years he has performed with John Doyle, Rising Appalachia, Charm City Junction, Open the Door for Three, Greg Ruby, The Paul McKenna Band, and Peter Mawanga in venues that include Milwaukee Irish Fest, Celtic Connections, Olympia Hall in Paris, France, Disney World, and Malawi's Lake of Stars Festival.
In 2005 he debuted with Drive & Lift, an Irish fiddle album that has been featured on NPR and multiple official Spotify playlists. In 2009 Finn was awarded a Fulbright-MTVU Fellowship to spend a year in Malawi co-writing and co-producing a concept album about HIV/AIDS with Malawi pop icon Peter Mawanga. The result Stories of AIDS: Mau a Malawi is a soundscape of traditional Irish and Malawian sounds re-imagined as Afro-pop with a riveting message of social justice. It was the inspiration for a multimedia show of the same name Finn wrote and co-directed with Jon Haas and Joseph Megel and debuted at the University of North Carolina's Memorial Hall in October 2011.
In 2016, Finn released the two-part concept album Roots and Branches which spans from traditional Irish music to new acoustic jazz. Roots debuted at #46 on the Folk DJ charts and writes Grammy-winning Americana artist Tim O'Brien:
"He has learned from and now plays with the best in the genre. On Branches you can hear a new musical voice emerging. I'm gonna keep listening for Finn Magill."
In 2014 Finn moved to Rio de Janeiro to study Brazilian choro music. He has been an ambassador of Brazilian violin ever since and has founded many Brazilian music groups including O Finno, Violino no Choro, Brazilian Strings Trio (with fellow American violinist Ted Falcon and Brazilian guitarist Nando Duarte) and Canta, Violino! the album of which was released on Ropeadope Records in 2018. Says Brazilian percussion legend Airto Moreira of Chick Corea and Miles Davis:
"Its nice to see fresh, young musicians carrying on the traditions of Brazilian music. Finn Magill displays a love and authenticity that can fool you into thinking he is from Brazil. His style is playful and light, yet soulful and passionate. Congratulations!"
Finn currently tours under his own name as a solo artist as well as with Dave Curley, Alan Murray, Brazilian group Canta, Violino!, and as a periodic sidemen with dozens of other artists in various genres.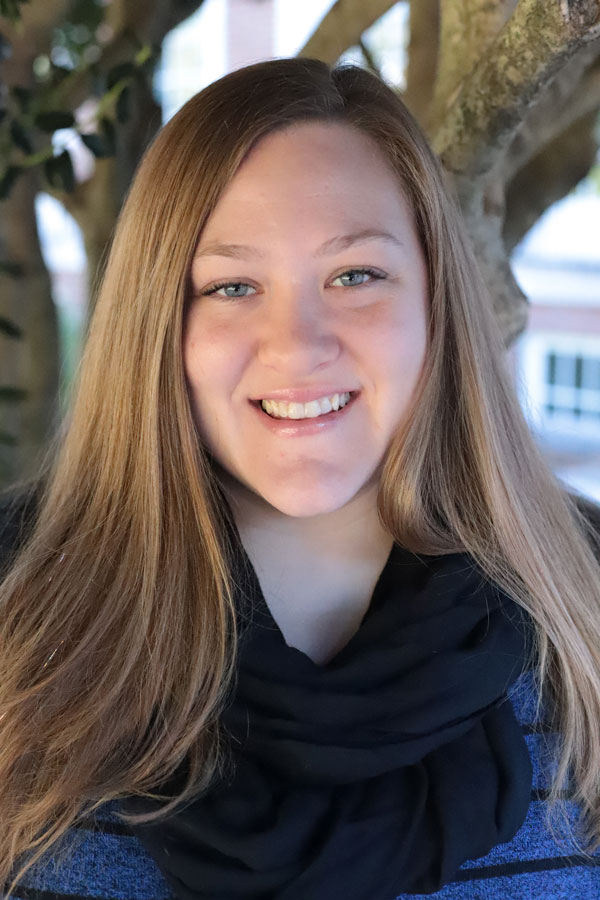 Meghan Parrish
Greensboro, NC
Fiddle, Singing, Admin Assistant
Meghan's bio
Meghan graduated from the University of North Carolina – Greensboro with a degree in Anthropology and a minor in Human Development & Family Studies (HDFS). Afterward, she attended the Child & Family Studies graduate program at the University of Tennessee – Knoxville, where she had the unique opportunity to conduct field research in Ethiopia. Meghan returned to the Greensboro, NC area where she is employed as a Research Associate on an exciting new study in the department of HDFS at her Alma Mater, UNCG.
Along with her mother Teresja Poole and stepdad Scott Walker, Meghan has been a member of the Walker Family Band Camp since its inception in 2002 — when she was about 15 years old – and has remained a member of the faculty since 2008. Meghan began teaching individual and small group violin lessons in 2007. Meghan is certified to work with individuals with developmental disabilities (the IDD population). She recently added an enthusiastic adult student within her local IDD population to her group of beginning students. 
Meghan is also conversationally "fluent" in American Sign Language (ASL), and enjoys spending time with her friends in the D/deaf and hard of hearing community (D/deaf/HH), and meeting new people at Deaf events in and around the Greensboro area.​ ​In her free time, Meghan also enjoys spending time with family and friends, singing, reading, volunteering, being outside, and traveling whenever possible.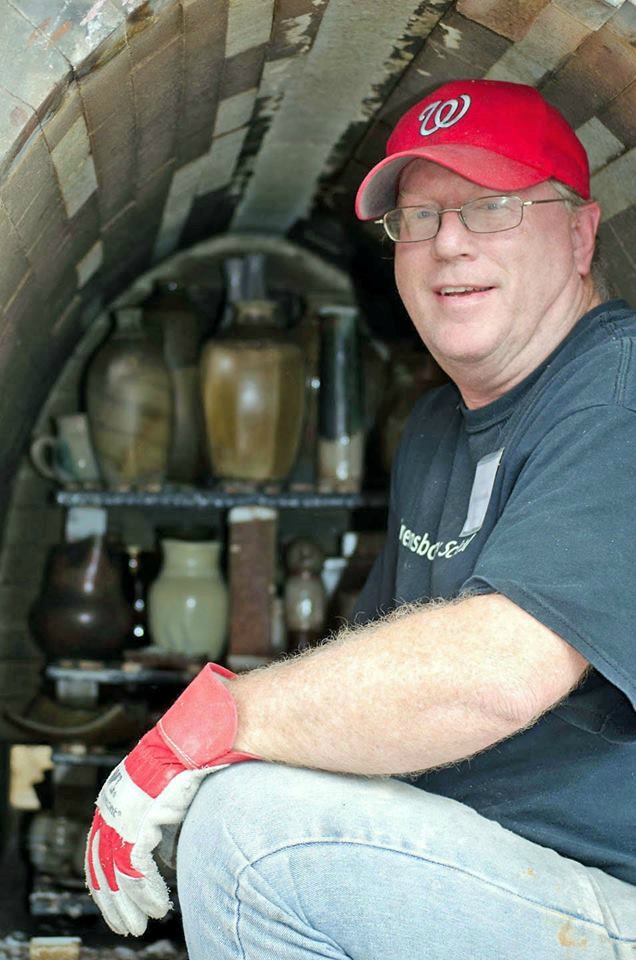 Kim Burroughs
Greensboro, NC
Pottery, Photography, Creative Arts
Kim's bio
Kim is an accomplished educator and coach with over twenty years of experience. He earned his BA from Pembroke State University and followed with an M.F.A. from UNCG. He has an extensive background in ceramics, photography and sculpture techniques as well as in teaching drawing, painting and printmaking. Kim's significant experience with technology includes use of Adobe Photoshop Elements, print shop and more. He is presently teaching art and ceramices and is the head women's soccer coach at the Greensboro Day School.
He is very active as a studio artist, producing and selling his pottery and photography at exhibits and workshops throughout the Southeast. He recently traveled to Wales and England for internships with several internationally known potters and is continually working to improve himself as an artist. In his tenure as soccer coach at the Greensboro Day School, he has had 3 nationally ranked teams and a overall record of 278 wins – 36 losses – 17 ties.
He usually begins the week helping the students to create pottery, and then, while those pieces are being fired, he gives students opportunities with photography, paper making, rubbings and more. His classes are very popular, for good reason. The huge amount and very high quality of art that our campers produce during the week is a testament to the work of this amazing teacher and artist, and to the creative campers that return to Blowing Rock, year after year!  We are honored to have such a fine teacher and artist return to The Walker Family Band Camp for his 6th year!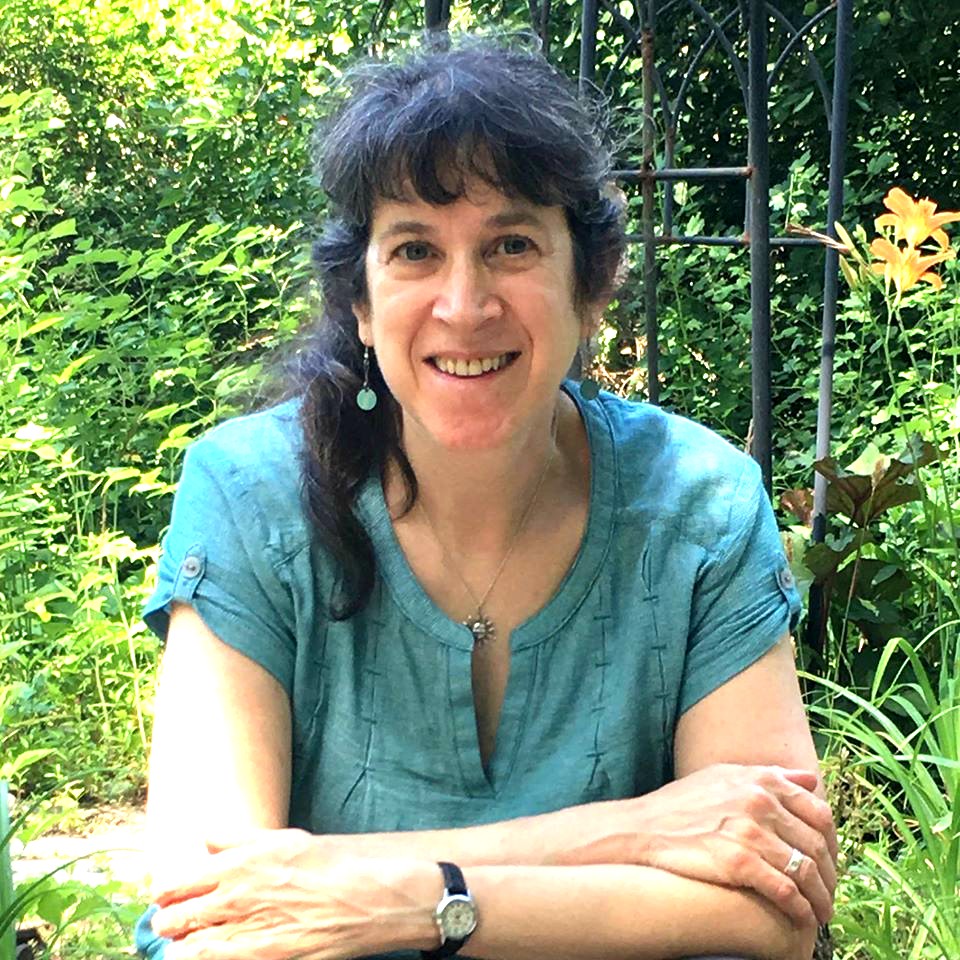 Ruth Pershing
Chapel Hill, NC
Contra Dancing, Flat Footing, Historical Dancing
Ruth's bio
Ruth came to camp in 2014 to call our first ever camp wide contra dance. Before we were done, everyone at camp was begging for more! The entire WFB faculty and staff were thrilled when Ruth agreed to return in 2015 and she has returned every summer since. She is an experienced and delightful teacher of folk dance including clogging, flatfoot and contra. She is in demand as a caller in dance circles across the eastern seaboard and dances with the Cane Creek cloggers at venues far and wide. Ruth is gifted in her ability to take large group of inexperienced yet enthusiastic campers and have them dancing like veterans after the first few carefully selected dances. Fun, laughter, and a feeling of community prevail from youngster, to teen, to parents and grandparents in classes and on dance night!
In addition to directing all those dancing feet, Ruth shares the same energy that makes her dances so inclusive and fun with our teenage group at the Calvin Lodge! As the chaperon of this lively group, Ruth not only endears herself to the students, but also plans and coaches some amazing group performances. Ruth's enthusiasm and energy evidently has no boundaries! Up early in the morning, Ruth insures the teens at Calvin Lodge are up and out for breakfast; she teaches dance classes during the day and leads a contra dance every afternoon after classes, and still organizes and strategizes with 20 or 30 kids of all ages as the referee for an afternoon game of Capture the Flag!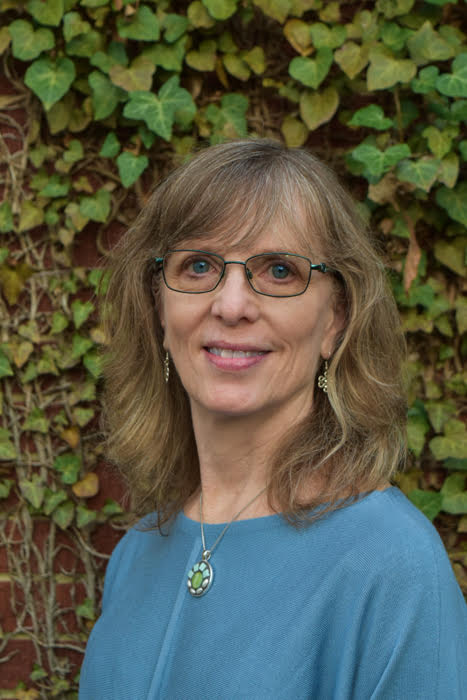 Yvonne Ritchie
Charlotte, NC
Origami, Children's Classes, Admin Assist
Yvonne's bio
For 8 years I have been a camp mom of 2 children. During these years, I have grown from a toe tapping spectator to an assistant for my sister and camp administrator, Teresja Poole. Then I initiated the first contra dance class, making way for Ruth Pershing. More recently, I transitioned to teaching origami classes. When I'm not at camp, I am employed as a licensed clinical social worker providing counseling to adults. I have a passion for contra dancing, attending cultural events, walking my dog, snow skiing, and relaxing with a good book.
Here is review of what we offer during the week.
~ Classes in traditional Irish, Old Time, and other acoustic style music, for all ages at all levels.
~ Relaxed, inclusive, family atmosphere!
~ Small class sizes afford individualized attention to each participant.
~ Faculty mentors work with students to form performance groups.
Advanced and intermediate classes ~ fiddle, cello, bass, guitar, mandolin, banjo, and penny whistle ~ songwriting, jam band, chamber ensemble, and various session groups!
Beginning and new player classes ~ fiddle, cello, guitar, penny whistle, and ukulele.
Additional classes ~ pottery and photography, origami, contra and flatfoot dance, interpretive drama and storytelling, and featured activities for very young children, ensure your whole family an exciting and meaningful camp experience!
Camp activities throughout the week include ~ morning silent nature walk with meditation, dances, afternoon yoga class, performance showcases, jam sessions, campfire, and meadow games.
The 85 acre camp features great food, comfy rooms, nature trails, billiards, 9-hole mini golf, indoor pool, gymnasium, and climbing, ropes course, and zip line options if booked separately.
High School Group – Studio Groups – Individuals and Families
See why families, youth and adults return to this truly unique music camp in the NC mountains year after year to make The Walker Family Band Fiddle Camp their 4th of July Tradition!
See how students who have waning interest can regain the spark!!
Read more! thewalkerfamilyband.com
Block SCHEDULE
2022 schedule by class and instructor coming soon
REGISTRATION LINK – COMING DECEMBER 1st!
The Walker Family Band Camp is Sponsored by the Blowing Rock Conference Center
About the Blowing Rock Conference Center
The Walker Family Band Summer Music Camp is sponsored by the Blowing Rock Conference Center, a United Church of Christ retreat center, nestled high in the Blue Ridge Mountains. Whether shrouded in the mists or etched sharp in full sunlight, the view of iconic Grandfather Mountain across the valley evokes a feeling of restful serenity upon us. BRCC is a carefully managed conference facility hosting a wide variety of groups large and small. It has evolved from the original 75-acre Hughes Estate which once occupied the highest elevation in the area, to a multi-structure campus with variety of meeting spaces, exceptional dining services, and capacity to house up to 275 overnight guests. There are a variety of guest accommodations including rustic dormitories, newly renovated cottages, and motel style lodge rooms.
Rare plant species add moments of delight to hikers along the nature trails. Meditation spots, an outdoor sanctuary, and an indoor chapel provide areas for introspection and worship. Amenities include Wi-Fi, an indoor pool, billiards, a picnic shelter, campfire sites, gazebos, volleyball, and a gymnasium. Groups can also book expert climbing instructors to utilize the climbing wall, ropes course, and zip line on the property.
The development of The Walker Family Band Music Camp has benefited by the growth and spirit at Blowing Rock Conference Center. Our faculty, staff and participants are continually inspired by the "can do" attitude of BRCC's administrators and caretakers. No matter how complex the request, everyone on BRCC's staff is dedicated to the comfort of each guest and total support of each group leader and program.
After the WFB had held a number of camps at BRCC, Bill Bourdon, then Executive Director, approached us with an offer to provide even greater support by including our camp as a "Special Program" sponsored by the Conference Center. Bill believed The Walker Family Band holistic "mind, body, and spirit" approach to our camp's programming, whole family inclusion and involvement, and encouraging mentoring of younger musicians by our older and more experienced participants, closely aligned our values and objective with BRCC's mission of providing a place "…so that all God's people can gather for community development, education, and spiritual growth.
Partnering with the Blowing Rock Conference Center has lifted our camp and made us stronger. It has enabled our program to operate with non-profit status which allows our supporters to make their contributions to our scholarship fund tax deductible. The support provided by Blowing Rock Conference Center's management of the Karina Gibbs Memorial Scholarship Fund has made it possible for students needing financial support to expand their knowledge of traditional music through education, performance, and collaboration with musicians across the US.
Blowing Rock Community Center Facility
Lodging, Meals & Fees
How do I reserve lodging and meals?
The Blowing Rock Conference Center has hosted all The Walker Family Band Summer Fiddle Camps. The stewards and staff of this special retreat center definitely know how to make families feel welcome! You can contact Jared Greer, Reservations Specialist, at info@BRCCenter.org. Visit the Blowing Rock Conference Center website, www.brccenter.org. Or give the kind folks at BRCC a call at 828-295-7813.  After only one conversation, you will be comfortable right away. The BRCC staff will skillfully assist your family in reserving comfy rooms and satisfying meals throughout your stay. You will NOT be roughing it at this camp! You can get a general idea of costs below.
Guidelines regarding BRCC facility pricing
Meals include Breakfast, Lunch, and Dinner daily in the dining hall, and an annual cook-out at the picnic shelter.
BRCC meals are self-serve, buffet style, with plenty of options at each meal including vegetarian and vegan choices. (Children under age 12 MUST be accompanied by an adult through the serving line.)
PLEASE INFORM BRCC STAFF OF ANY SPECIAL DIETARY CONSIDERATIONS WHEN YOU MAKE YOUR RESERVATIONS! Food Services Manager, Linda Smith, has many years' experience accommodating guests with an array of dietary concerns. You are in capable hands, so be sure to let Linda know of any food related concerns you may have.
2022 BRCC Pricing
Lodging and meal prices coming soon
Commuter Fee
Participants who stay "off campus" are charged a small daily commuter fee. Commuting participants are welcomed to purchase all or some of your meals at BRCC. Please communicate with the BRCC staff to let them know if you are commuting to our camp.
THANK YOU, Ted, Martha, Linda, Jared and all the FINE STAFF at BRCC for loving us like family and treating us like royalty during our stay!
WFB Tuition Deposit & Invoice
Deposits of $50.00 per participant (person registering for classes) must be submitted to The Walker Family Band to the to secure your registration. $12.00 of each deposit is retained for administrative costs and the remaining $30.00 will be applied as a credit toward your total invoiced costs.
A finalized invoice confirming your remaining balance will be emailed to you once we confirm your registration. Payment is full is due by June 15th.
Please email your questions to Teresja at TWFBcamp@gmail.com. She will be happy to help or direct your question to someone who can provide the answers you need!
Become a Sponsor or Receive a Sponsorship
Are you aware that The WFB Summer Fiddle Camp IS NON-PROFIT?
The WFB Summer Fiddle Camp is one of 4 annual Special Programs sponsored by the Blowing Rock Conference Center. As such, each participating family is charged a small Program Fee as required by their governing body. However, this program fee eliminates BRCC's requirement to charge hotel and sales tax on lodging and meals, ultimately reducing lodging costs for participating families.
BUT WAIT, THERE'S MORE! Because the Special Program status with BRCC allows The Walker Family Band to operate our Summer Fiddle Camp as a true non-profit event, this opens many more avenues of fundraising for YOU…families, individual students, and music studio groups…allowing students and groups to find sponsorships or accept donations toward your summer camp tuition and costs.
Here's how: Simply ask your sponsor to send their contribution to Blowing Rock Conference Center: Walker Family Band Music Camp, for the benefit of the student or studio group who is the recipient of the contribution. The full amount of each donation is applied to costs of summer camp for the named recipient…and the donor gets a letter from BRCC acknowledging their charitable tax deductible contribution.
If you would like to make an unassigned gift, please specify that your scholarship donation should be added to the Karina Gibbs Scholarship Fund to be used for The Walker Family Band Summer Music Camp. Your contribution will go into a general scholarship fund to help pay some or all the costs for deserving students who might otherwise be unable to afford this unique music camp experience.
So, GET OUT THERE KIDS AND PROMOTE YOUR SUMMER MUSICAL ENRICHMENT! There's lots of creative ways to help yourself and to encourage support within your community!
LET'S KEEP TRADITIONAL MUSIC ALIVE!
Send Scholarship Donations To:
The Walker Family Band Music Camp
c/o Blowing Rock Conference Center
P.O. Box 2350
Blowing Rock, NC 28605
Students who are rising 9th grade through the summer following their High School graduation are invited to attend camp as a member of the High School Group without having a parent or guardian present. All participants in this group MUST attend 5 classes per day. Reservations for students interested in becoming a part of this group receive a WFB Camp Package that includes all meals, lodging at Calvin Lodge, transportation to off campus events, a T-shirt, and full class tuition. The complete package fee of $875.00 (plus $20.00 administrative fee) will be invoiced and collected by The Walker Family Band.
Reservations for High School Group participants will be made by The Walker Family Band for Calvin Lodge, a chaperoned, co-ed cottage. Expectations for members of the High School Group are applied uniformly regardless of age. For example, High School Group members will not be NOT permitted to drive their vehicle during camp week, even if the student is age 18 or older and/or has driven to the camp independently. (There are affordable pricing options available for young adults 18 and over who do not qualify for the High School Group or who may prefer to reserve lodging elsewhere on campus.)
Required forms for High School Group participants include a  Medical Release signed by a parent or guardian for all participants who are minors, Health Information Form, and Code of Conduct Agreement.
The Walker Family Band reminds all our High School Group participants: You come to camp not only as a student, but as a teacher and mentor to younger students as well.
The WFB Summer Fiddle Camp is INTENTIONALLY a FAMILY CAMP!
Would you like to bring your WHOLE FAMILY to summer camp? It's a great vacation filled with enriching educational and performance opportunities for student and adult musicians. "But I don't play a musical instrument", you say? Don't fret! The WFB Summer Camp is an inclusive and enjoyable experience for the whole family! Additional classes, activities, and events are always scheduled for the youngest members of your family to older siblings to parents and grandparents…many of whom return to camp year after year!
Blowing Rock Conference Center is a perfect location for families who come to spend their 4th of July week at camp. Enjoy quiet trails, relaxing social time, and Wi-fi if you must check in at the office (sigh). Only a few minutes away is the town of Blowing Rock featuring a large park in its center, unique shops and restaurants, a museum, and many nearby attractions including Tweetsie Railroad. Hike, canoe, explore caves, visit nearby Grandfather Mountain or Moses Cone Estate. There is something to interest everyone just a few minutes from campus for adventurers who want to spend the day exploring.
For some families and/or young adults, a week long reservation in Corriher Lodge may feel just a bit out of budget. An appealing and affordable option may be "roughing it" in the rustic cabins of Rowe Dorm. Whether family group or studio group, there are bunk beds for all. Each section of this dorm style lodge has two spacious bedrooms, each with two bunk beds, a shared bathroom and screened porch. Pillows, linens, blankets, and bath towels are supplied by BRCC. It's hard to beat the rent for a week-long vacation at this lovely mountain resort where the joyful sounds of music and laughter fill your days. There are nearby campgrounds, but if you prefer a sure dry bed and hot coffee only a few steps away, consider camping at Rowe Dorm and keep those blankets…and instruments…dry!
STUDIO GROUPS model the High School Group allowing younger students the opportunity to attend camp in a group setting. It is sometimes disappointing for younger musicians who want to come to camp but perhaps parents cannot leave work for a week or maybe the cost is prohibitive for the whole family to attend. Teachers and parents can collaborate to send more young musicians to camp from your hometown studio by organizing a studio group. The group experience will inspire and excite your student participants and infuse new energy into your entire studio! And, because the WFB Summer Fiddle Camp enjoys a non-profit status as one of BRCC's Special Programs, studios can organize fundraisers to minimize the cost for students and chaperones even more!

EACH STUDIO GROUP IS RESPONSIBLE TO PROVIDE ONE ADULT CHAPERONE FOR EACH GROUP OF 4 STUDENTS ATTENDING CAMP WITH YOUR STUDIO GROUP.

Studio Groups are housed in Rowe Dorm during camp week, a rustic group cabin setting with bunk beds and shared baths. An age appropriate meal package for the week is also included in the studio group pricing. Just select the choice that is right for your student.
LODGING, MEALS, AND A REDUCED PROGRAM FEE IS BILLED BY THE BLOWING ROCK CONFERENCE CENTER. (Please register with BRCC by calling their reservations manager, Jared Greer, or by using their online registration tool.)
TUITION AND T-SHIRTS ARE BILLED BY THE WALKER FAMILY BAND FOR STUDIO GROUP PARTICIPANTS. (Please register for classes using the WFB's online registration form below.)
Because there could be a wide variance of ages and music levels within each studio group, we think it works best to leave the class schedule options flexible. Once the age appropriate lodging and meal package is selected, students, or parents, can choose a class schedule that fits their interests. Some more advanced or older students will want the full tuition package offering 4 or 5 classes each day while students with less experience or younger kids may prefer a more relaxed day with only 2 to 3 classes. Of course, chaperones are also encouraged to take a class or two or five!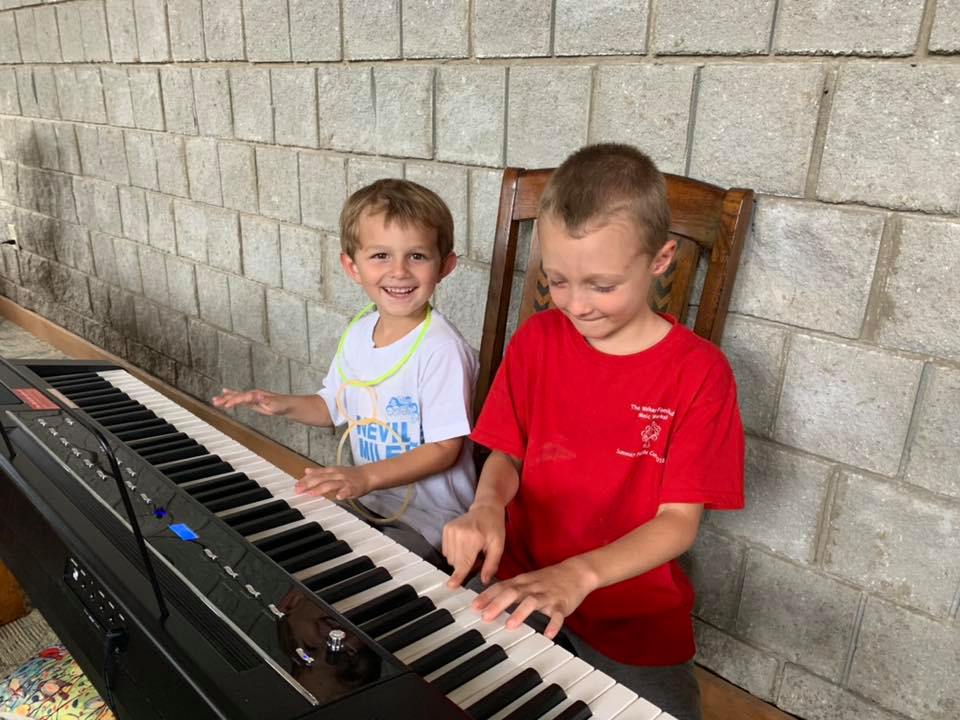 Camp pre-registration is here!
Be sure to check for new camp information on this page or on our Facebook page.
You can also use the form below to be added to the WFB Camp mailing list and watch for email updates and upcoming registration information from twfbcamp@gmail.com.