Peace, Joy, Music
Meet the Walker Family Band
The Walker Family Band
Our Recent Changes
The Walker Family Band is in a new incarnation! Scott and Landon have both moved to the Asheville area, in the beautiful mountains of North Carolina. We are happy to say, and are lucky that most of our immediate family members live in the same vicinity. This has been a huge change that has been very satisfying for us as a family and has energized The Walker Family Band's music. We will still have to travel to get the whole band together, which is a normal part of our band life.
For Scott and Landon, leaving Greensboro was a big and difficult decision. We miss the amazing culture of that city, and most of all, our many friends and neighbors there. We keep finding reasons to return. Scott has enjoyed several recent visits there. What may have been the last performance of the Walker Street Fiddlers was at the 50th anniversary of the New Garden Friend's School in the spring of 2022. Again in the fall of 2022, he returned for the event that he and Karen Collins developed for the Greensboro Day School, called "Fiddle Fusion". During that same visit, he enjoyed dropping in on the Gibsonville Irish session with many of his Irish music friends at the "Toasty Kettlyst", including Scott's Irish music mentor, Fred Lail!
Living so close together, Scott, Landon, and Jennie, are taking the opportunity to play together as much as possible, We are finding venues for our music in the area, which is rich with opportunities. Please check out the calendar of events, which include traveling to Florida for Linda Minke's Fiddle Fest, February 17 thru 19, 2023, and more!
We believe that playing and teaching music in a warm and accepting environment perpetuates closeness and caring between people and creates a welcome climate for learning. As family members, we are about supporting each other! We strive to give each other the space that is needed for individual expression and growth. In that vein, we especially enjoy supporting each other's compositions. We love exploring various styles of music, always searching for musical treasures that resonate with us, and our audiences.
The band members are all teachers and have a common interest in sharing our love of playing music with others. At our workshops and camps, we seek to grow a caring community as we teach and play music together. We teach others, so we can have the opportunity to enjoy playing music with them, in a pleasant, non-critical atmosphere, something we try to create at our jam sessions. We import teachers that have similar philosophies to ours, and who also offer a variety subjects and activities to keep things lively and fresh. With these types of teachers and a fabulous crew of kind and thoughtful support personnel we have attracted many wonderful families to our workshops and camps over the years.
We are grateful for the opportunities we have had to effect so many people's musical and personal lives in positive ways. We are committed to supporting each other in this work and look forward to many more years of pursuing our mission, the fostering of Music, Peace and Joy.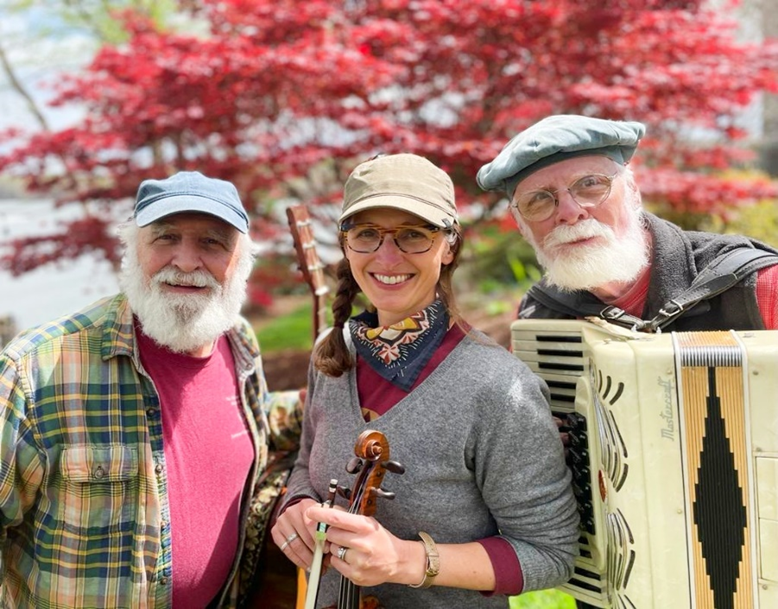 The Walker Family Band, Asheville Division
Scott, Jennie and Landon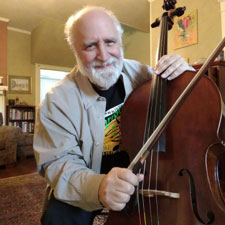 Scott Walker
Greensboro, NC
Scott and his fiddle tune books have inspired and uncountable number of students all over the country. Originally a cellist and orchestra teacher, Scott began studying Irish music in the 90's. He was Introduced to the Irish fiddle by Greensboro's Fiddlin' Fred Lail, studied with several great Irish fiddlers, including James Kelly, Seamus Connally, and Rose Connally. Over the years he has enjoyed playing with several Irish groups in the Greensboro/Chapel Hill North Carolina area, including "The New Potatoes", "The So-Be-It-Union", and "The Big Celtic Fun". With these groups has played for many contra dances, weddings, parties and festivals. For 20 years he has directed a student fiddle group in Greensboro called "The Walker Street Fiddlers". A regular on the Suzuki Institute circuit as a cello teacher, now he also offers classes in Irish Fiddle, as well as Irish Cello, basically his own invention. Since 2003, with his brother Landon and his daughter Jennie, The Walker Family Band performs and offers the delightful fiddle camp held in Blowing Rock, NC every summer.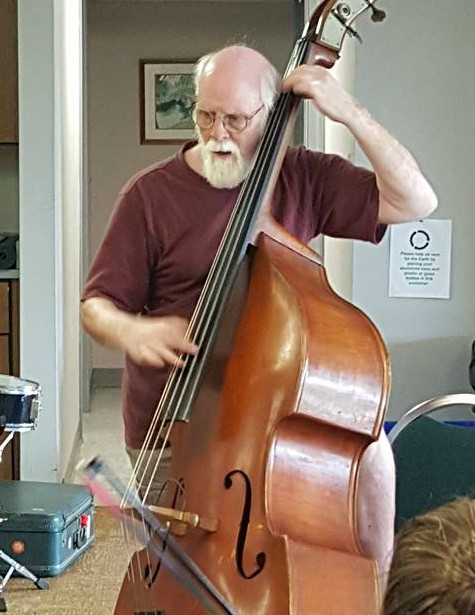 Landon Walker
Greensboro, NC
Landon has a long history as a professional musician. After studying classical bass and composition at FSU, he moved to Jacksonville, Florida, and began a 40-year career as a successful jazz bassist. He became intimately familiar with the music, performing with many local musicians, and had the opportunity to play with some of the world's foremost players, including Lionel Hampton and Marilyn McPartland. A musical pioneer in public radio in Jacksonville, he was well known on both fronts. Landon played bass (and tuba) in ensembles large and small, from big bands to opera. Since his brother Scott introduced him to Irish music, he has taken up the accordion and the banjo and has composed quite a number of tunes that are Irish in nature, with a twist that reveals his very rich musical past. He and his wife Linda Minke are founding members of Celtic Ring, a performing group in northeast Florida.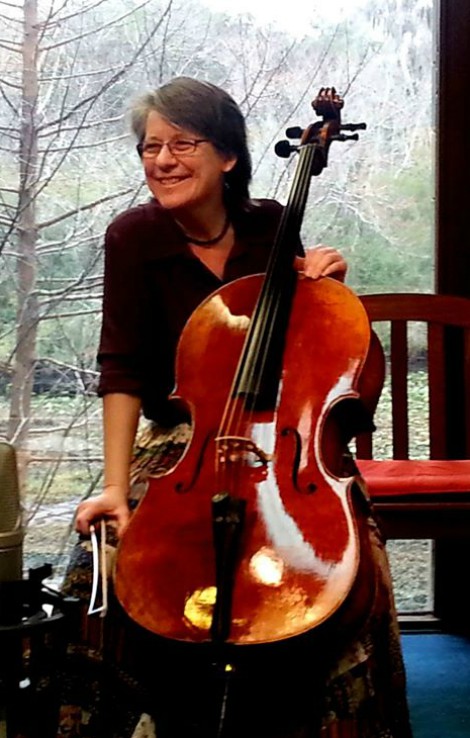 Linda Minke
Neptune Beach, FL
Cellist Linda Minke just can't get enough of this fun music making! A classical cellist by trade, she presently enjoys playing with the Jacksonville Symphony Orchestra near her home and in the summers for over 30 years in Door County, Wisconsin with the Peninsula Music Festival orchestra. Linda is the cellist for "The Bold City Contemporary Ensemble" based in Jacksonville, Florida. Lucky for us, she added fiddle to her life about a decade ago, and is now a multi-instrumentalist, adding the celtic harp to her list! Every February, in Neptune Beach, Linda hosts a wonderful WFB style workshop called the "Florida Fiddle Fest", and is a magnet for young, budding musicians. Linda displays a joyous spirit while playing, which highly benefits the Walker Family Band performances!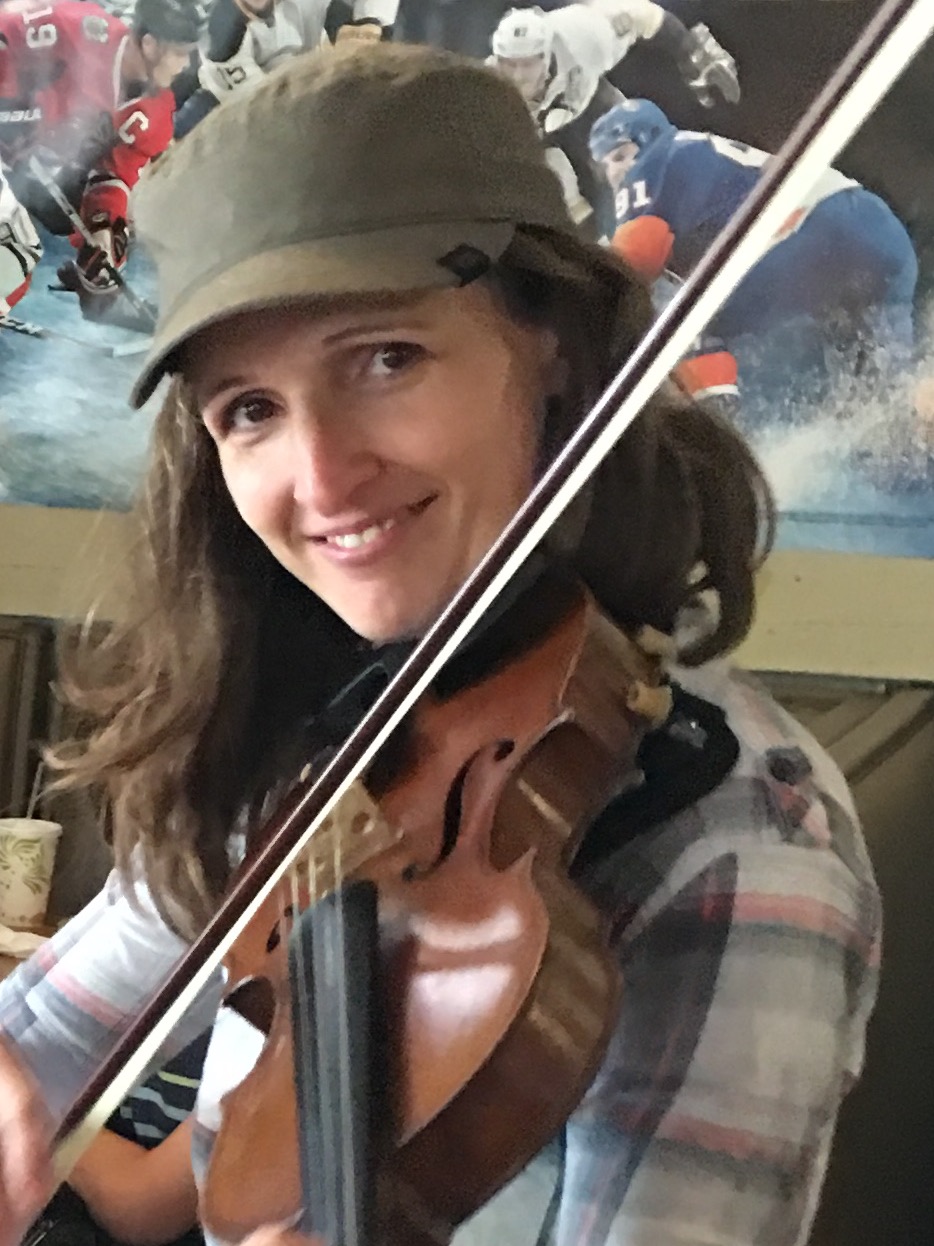 Jennie Walker Brunner
Asheville, NC
Scott's daughter, Jennie Walker Brunner brightens up any room with her infectious dancing style as she plays her fiddle tunes, including some very fine ones of her own. Jennie is versed in classical playing, first as a Suzuki child, and with quite a number of fine teachers during her college years. She learned Irish fiddling from her Dad, and introduced to American Old Time from her friend, Caroline Pond in Boone, N.C. Her inspiration to write and perform her own fiddle tunes was the impetus for the birth of The Walker Family Band. After gaining a Degree in Music Education at Texas State University, and shortly after moving to Asheville, she served as the concertmaster of Western North Carolina's own Blue Ridge Orchestra. She is very comfortable in this genre. Presently she is raising a family, teaching orchestra at the local Waldorf School, playing with The Walker Family Band, and has formed a student group of fiddlers who perform in the Asheville area.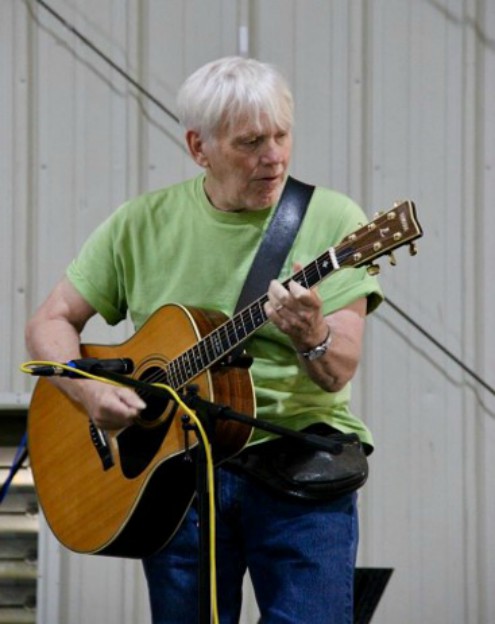 Scott Manring
Greensboro, NC
Quiet by nature and content outside the spotlight, Scott cannot quite disguise the fact that he is nothing less than a musical force. He attracts other musicians like a magnet, from the Triad communities to well beyond. Scott elevates any band to an exponentially higher level. He was well known in his youth as a rock and roll guitar player, left that genre, traveled through a few others, and is now versed as a jazz guitarist. He is also an expert old time banjo player, plays lap steel, and slide guitar, and more. We are always surprised by the creativity and care Scott puts into his playing, and always look forward to his take on our tunes. It is never the same twice! For the last several years he has worked closely with Laurelyn Dossett, a grammy nominated composer from Stokes County, NC. Scott is fluent in so many styles and on so many instruments it is hard to think of a musical circle that would fall outside his comfort zone.
Testimonial
"What a wonderful performance that was!! Such a joy the Walker Family Band all were sharing your passion for music with us all! Thank you, thank you, thank you from us all here…and from many others who are e-mailing us their appreciation today! We are deeply grateful. Again, much love from here!"
The Walker Family Band is available!
The Walker Family Band is available! Please contact us for your next event. We are based in North Carolina and play events all over the region. We Travel!! That's why our album is called Travelin'.
We perform: Weddings, Parties, Festivals, House Concerts, and more.
We teach: Workshops, lessons, groups and private.
Testimonial
"I love this band & this family!"
Coming Up
Hear the Band live:
Want to hear the band play live, in person? Check out these events that are open to the public.