Teaching, Lessons and student performances
Walker St. Fiddlers
Intro
Scott Walker & The Walker Street Fiddlers
The Walker Street Fiddlers is a group of student musicians of all ages, from elementary to adult. Directed by Scott Walker, the group's common thread is a love of music, particularly traditional Irish and American fiddle music.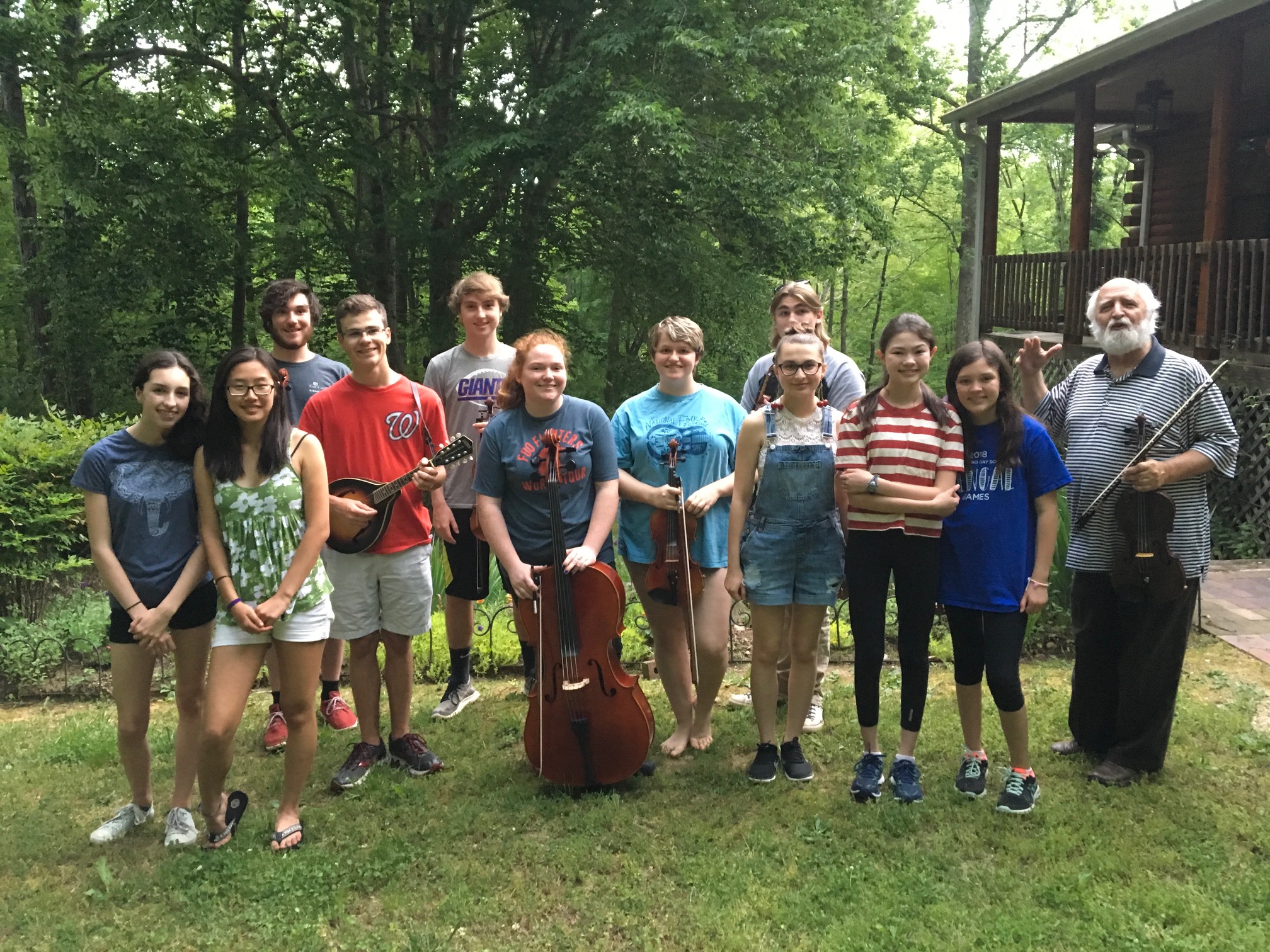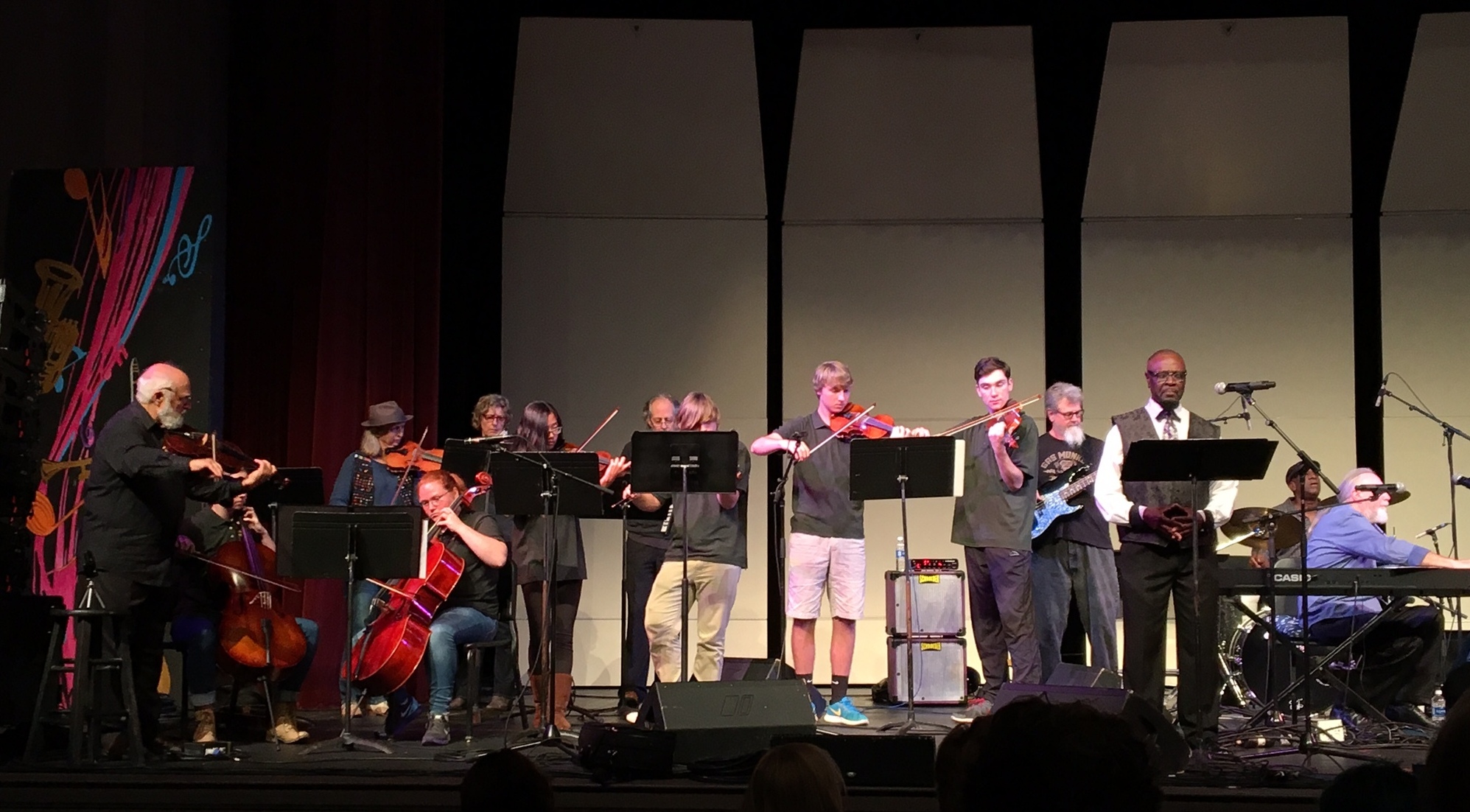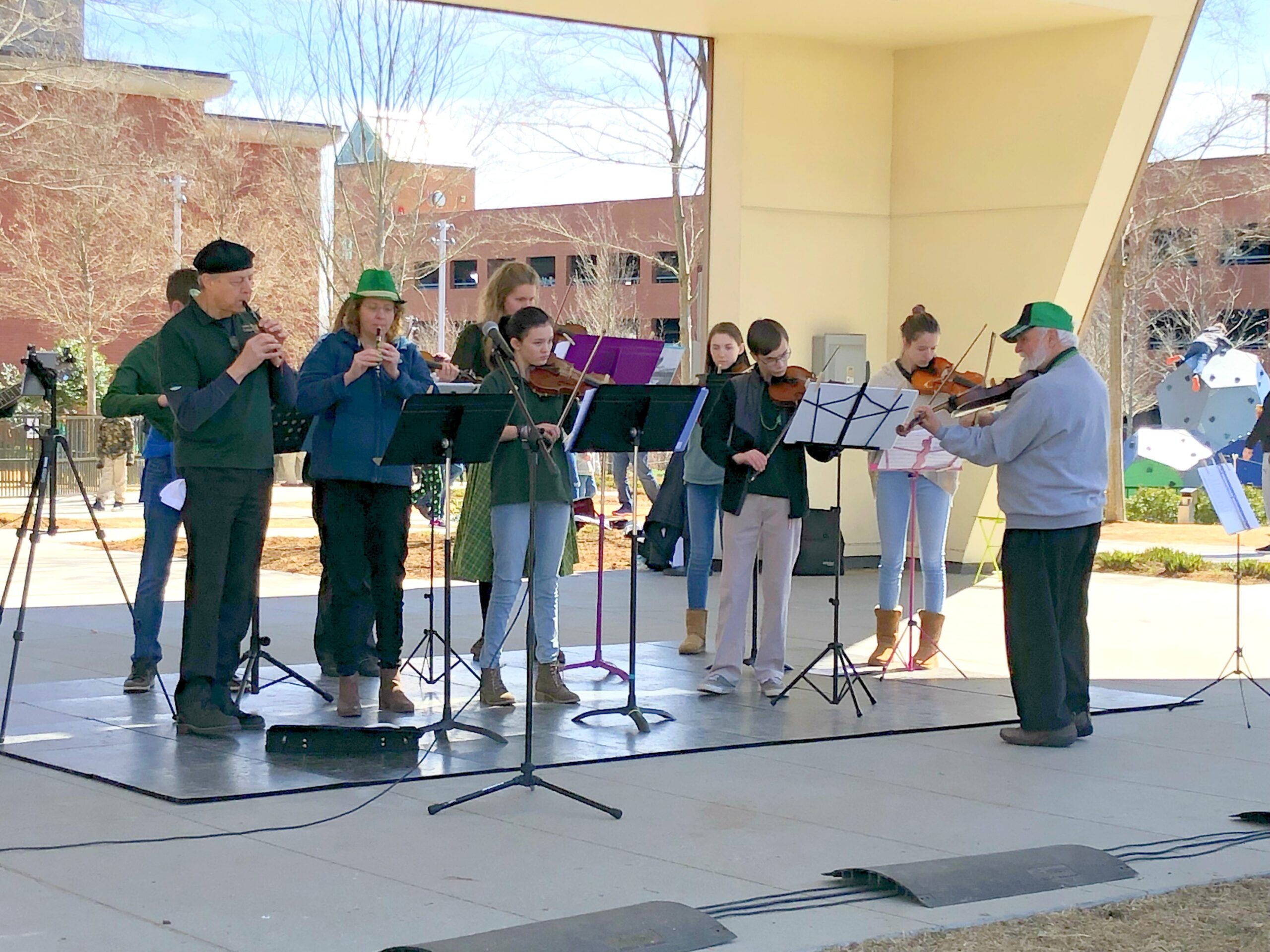 The "Walker Streets" are comprised mostly of fiddlers, but can include violas, cellos, guitars, mandolins and even accordions. The group performs at venues in the Greensboro NC area, and has a once a month regular gig, presently at "The Social" restaurant on the first Wednesday of the Month.
The benefits of playing in the group are easy to see. One of Scott's goals is to offer an enjoyable experience, where the anxiety of performing music is transformed into a pleasant social activity. Most of the students are violin players who are studying classical music, in a school group or with a private teacher. Scott prefers the students who are in these situations continue with these lessons. If there is time and interest, many students welcome the chance to discover diversity in a relaxed atmosphere.
This is not to say that the playing of fiddle music is not a fine art, worthy of careful study. Scott's sees that the Walker Street Fiddlers acts as an entry point to the world of acoustic, or "informal" music that can lead to a long-term relationship for students who are inspired. We strive for a high level of performance and usually are successful!
Students are welcome to join the group, and in order to do so, they should contact Scott Walker and make an appointment to consider the options. Students are required to have one private or a semi-private lesson per month with Scott, and to participate in one group lesson per month as well. Participation in our gigs and performances is on a voluntary basis.
Many of our members enjoy the various events that the Walker Family Band sponsors, most notably our Summer Fiddle Camp in Blowing Rock. Here students from all over the country join in a week of jamming, learning performing, singing, dancing, swimming, and the basic fun things a summer camp should bring.
Scott has been teaching cello for 50 years and has taught a large number of students during that time.
He is a veteran Suzuki cello clinician and teaches currently at the Colorado Suzuki Summer Institute in
Copper Mt. Colorado. He has taught at many institutes and workshops all over the country in places as
diverse as Alaska, Florida and New Hampshire. Please keep him in mind for your next workshop or cello
festival!
He has a series of books out called "Irish Tunes for the Young @Heart" for Fiddlers, Violists and
Cellists which includes Irish and American music for students. These books are available by contacting
Scott at thewalkerfamilyband@gmail.com. These publications and string orchestra pieces
composed by Scott will be available on this web site very soon!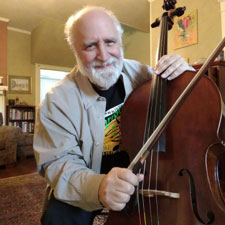 Calendar
Schedule of Lessons & Events