Teaching, Lessons and student performances
Haw Creek Sweet Hots
Performing in the Asheville NC area the spring of 2023!
Jennie Brunner and Scott Walker, Co-Directors
Jennie began this group about 5 years ago, patterning it after The Walker Street Fiddlers and her experiences at the Walker Family Band Fiddle Camp. After Covid put the group into a hiatus, it is now coming to life again in 2023!
Scott has been supporting Jennie's efforts and was in Asheville for their first public showing at Creekside Tavern, in East Asheville, pictured below. The group performed at many events in the area, including the opening of the new Library branch in East Asheville, busking before and after the Asheville Symphony Concerts, urging the runners at the "Fiddlin' 5K in Mars Hill, and more.
Jennie and Scott are working together for a re-start, and are making plans for the group to grow and prosper! Keep you eye on this spot for up coming events, and ways for local students to take part!
For information, Email jenniebrunner@gmail.com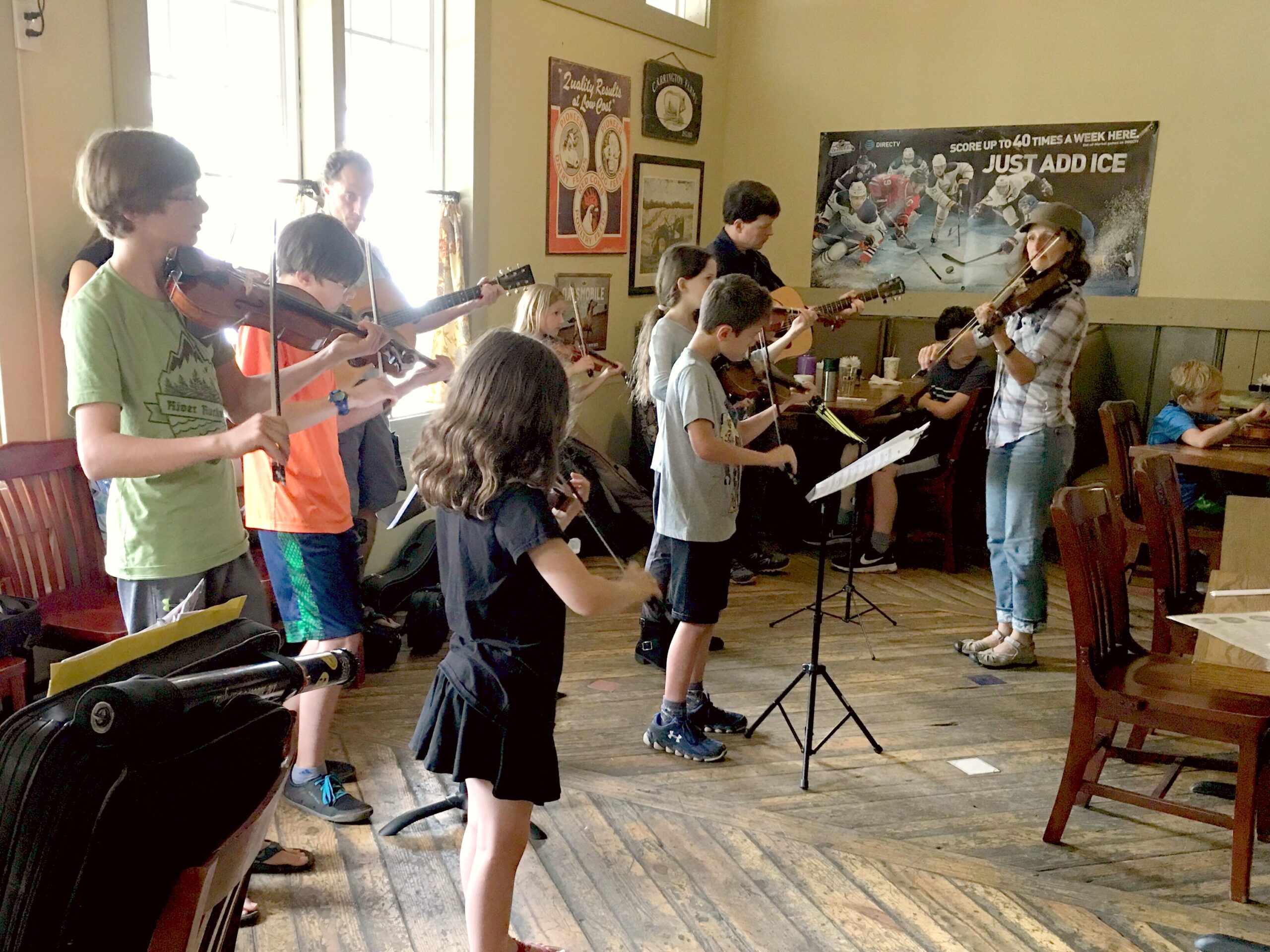 Sweet Hots at the Grove Park Inn, Asheville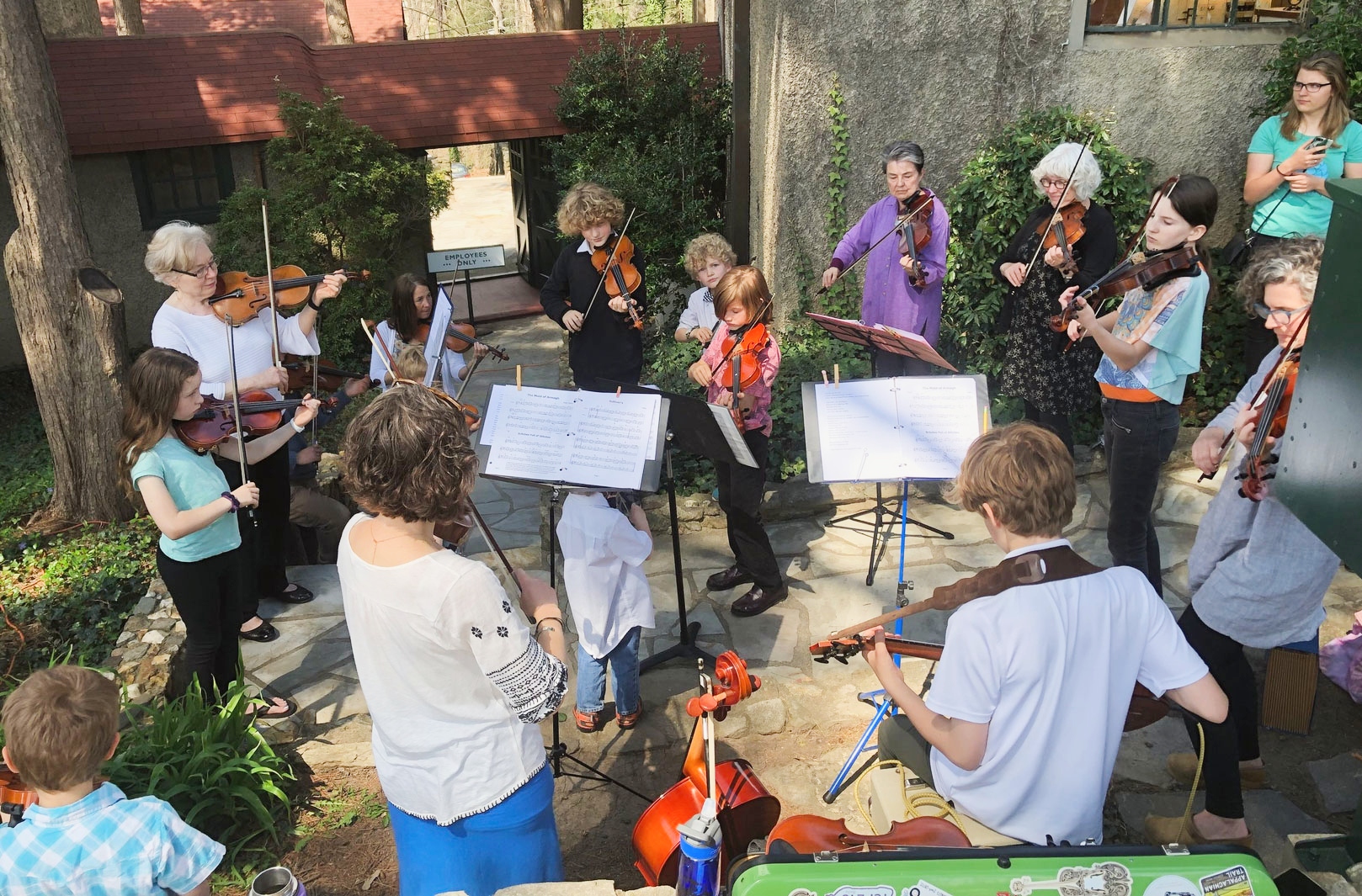 Sweet Hots at the Grove Park Inn, Asheville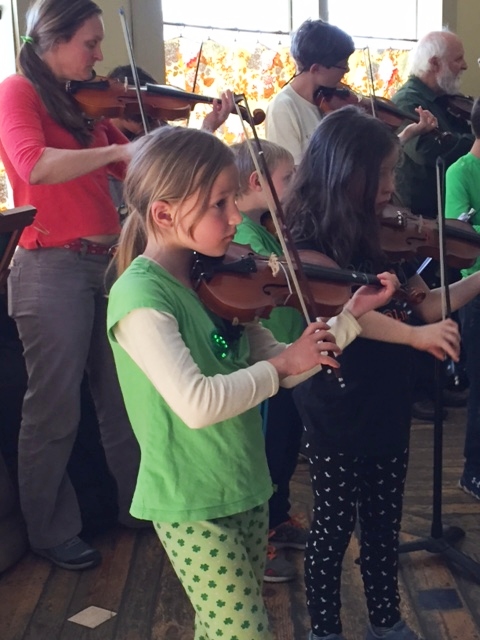 Sweet Hots on St. Paddy's
Homage to the Walker Street Fiddlers
In leaving Greensboro, one of the saddest things to do was to say goodbye 🙁 to The Walker Street Fiddlers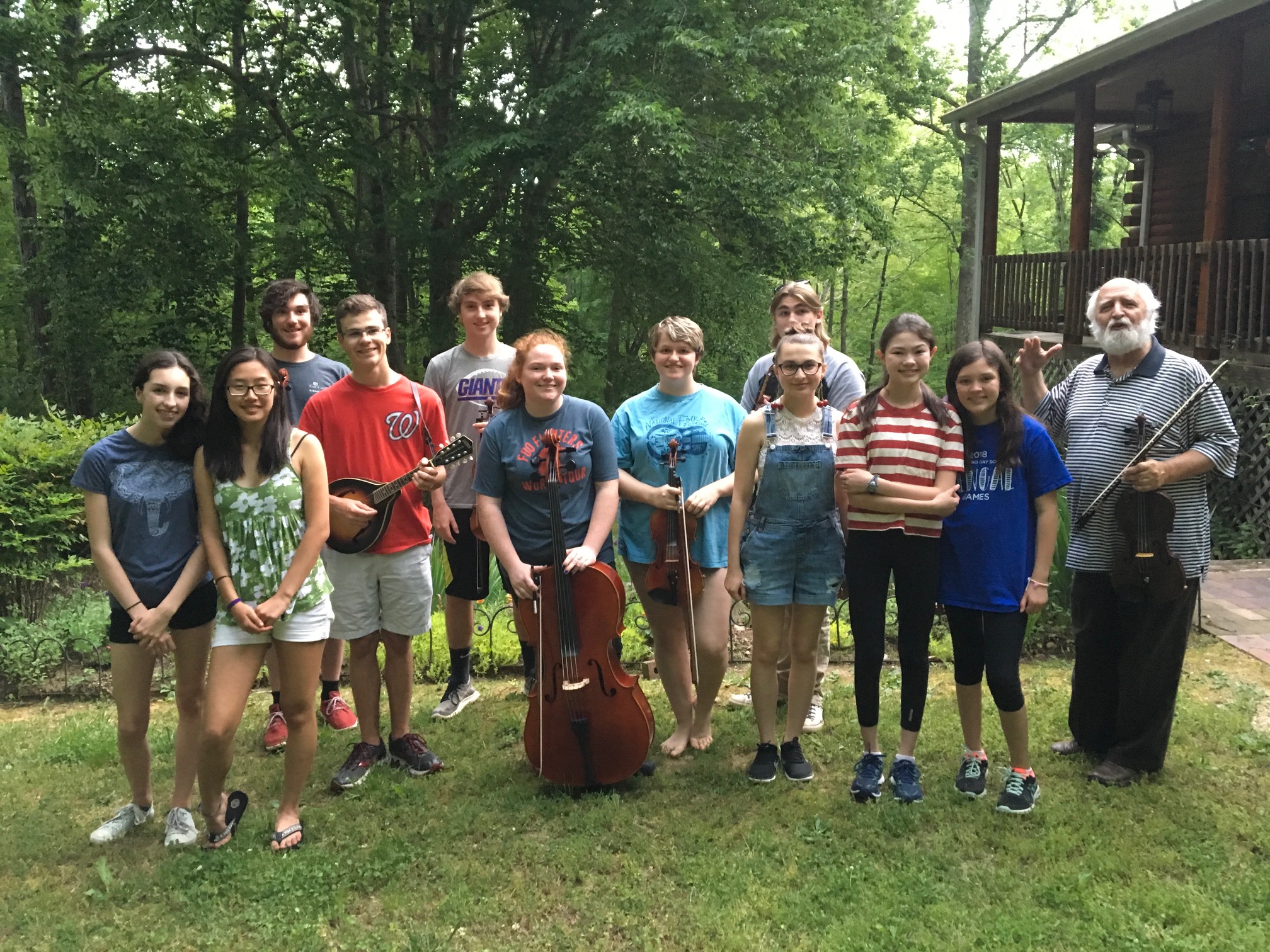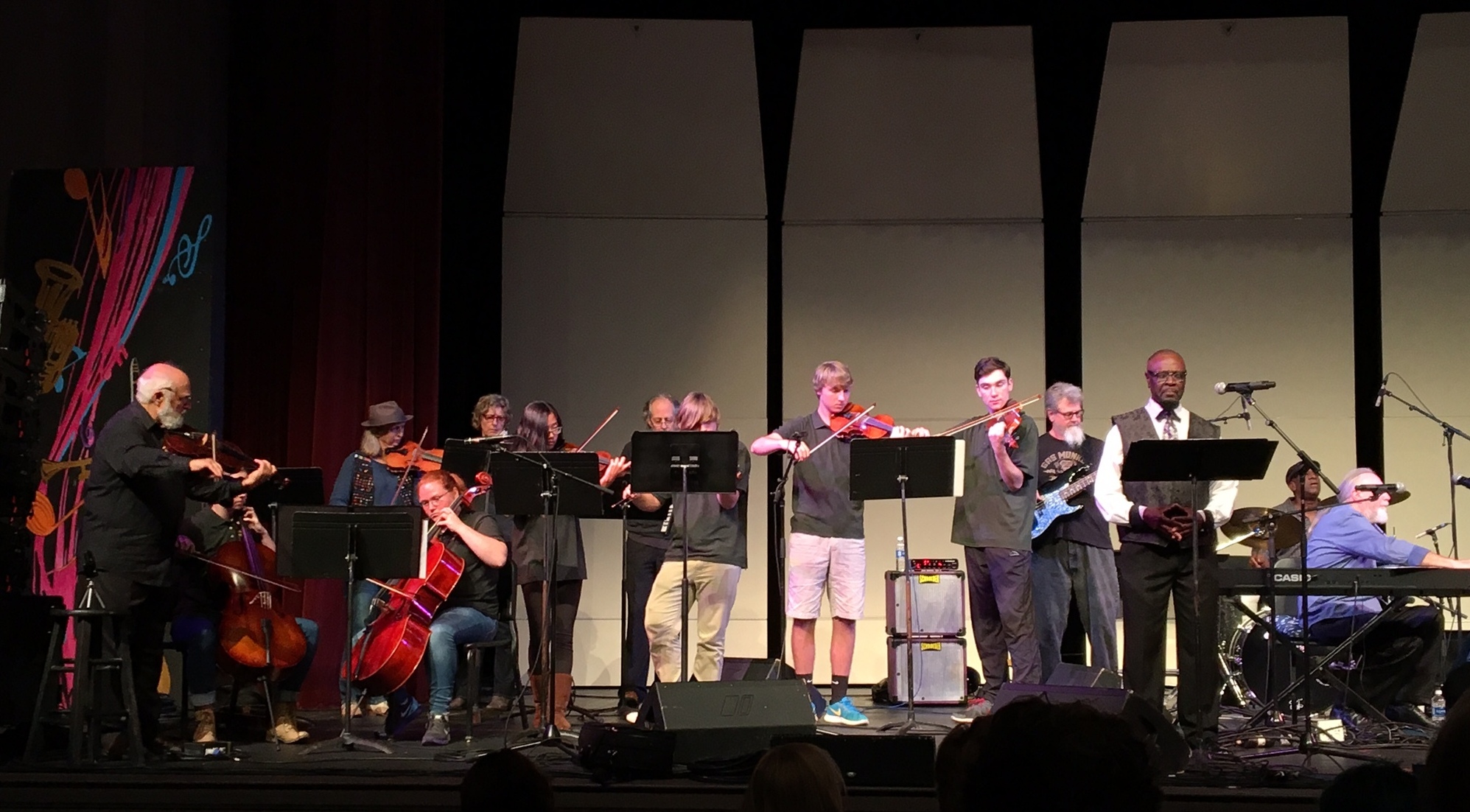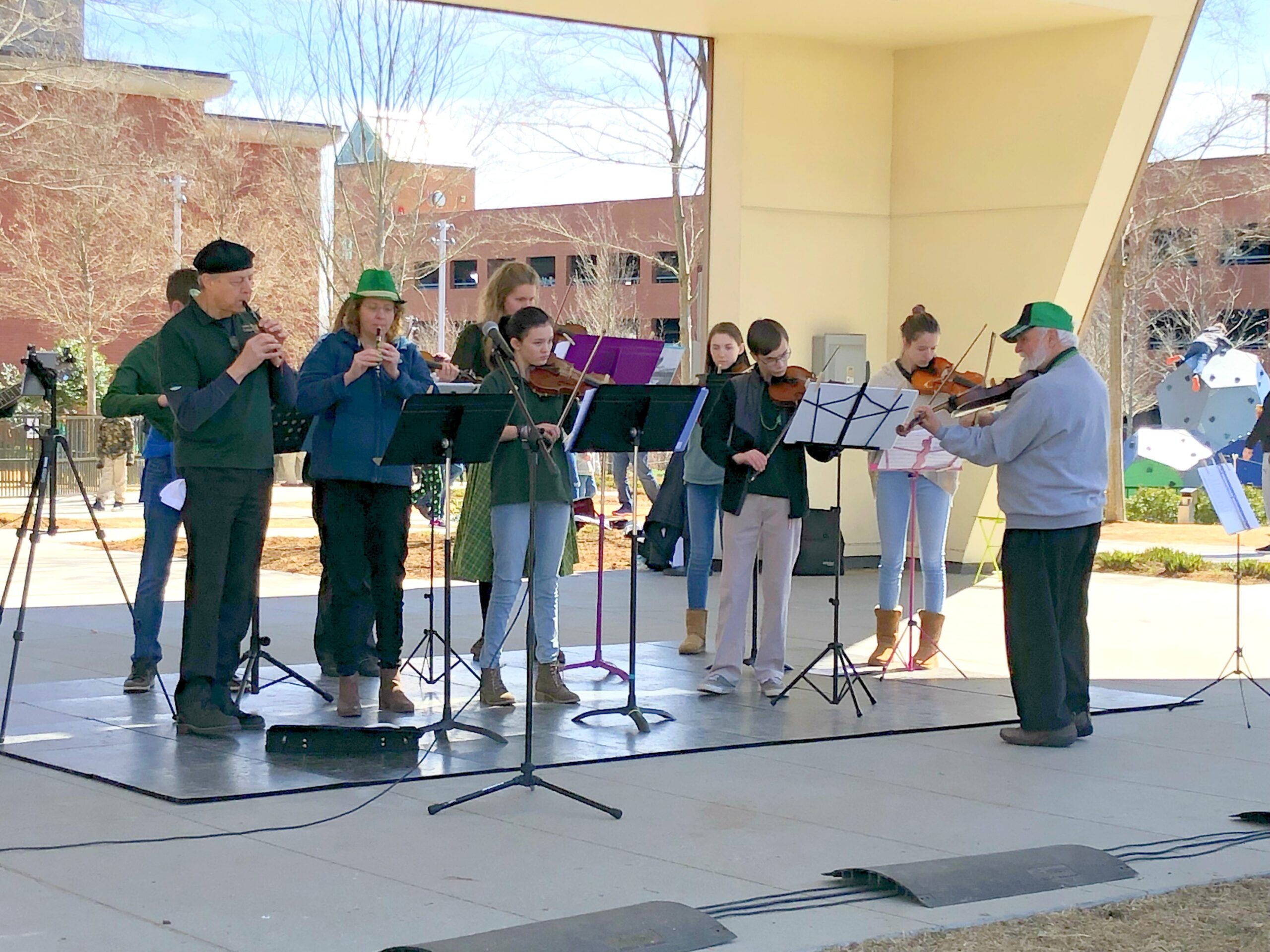 Scott formed this group in the early 2000's as he developed the teaching of fiddle music to his established Suzuki and Orchestra teaching endeavors. This was a group that enjoyed a long and illustrious life. We were very active, playing many performances at all kinds of locations, in around Greensboro. We were regulars at the Dunleath Porchfest, as well as the Farmer's Market on Yanceyville street, at the Historical Museum, at the Arts Center uptown to name a few. Over the years we watched many high school seniors leave our group and go off to college!
A major and amazing highlight was a trip to Ireland in 2007, which was truly a life changing experience! We were very fortunate! Another major event was the establishment of a regular gig always on the 1st Wednesday of every month. For the first 15 years we were at McPherson's Bar near High Point. The first performance there was right after 9/11, and the place was full of firefighters, who were expressing solidarity with the firefighters who lost their lives in New York. It was very meaningful to start out that way! When they finally closed, for the next 5 years or so, we found other places to continue this wonderful tradition. It was incredible how the fiddlers, and everyone enjoyed themselves at these gigs. Attendance and parental support was a constant companion to all our concerts and events!
Thanks to all former members, parents and everyone who supported the group!
Gallery of the Walker Street Fiddlers
click images to enlarge