Our connections
Friends & Family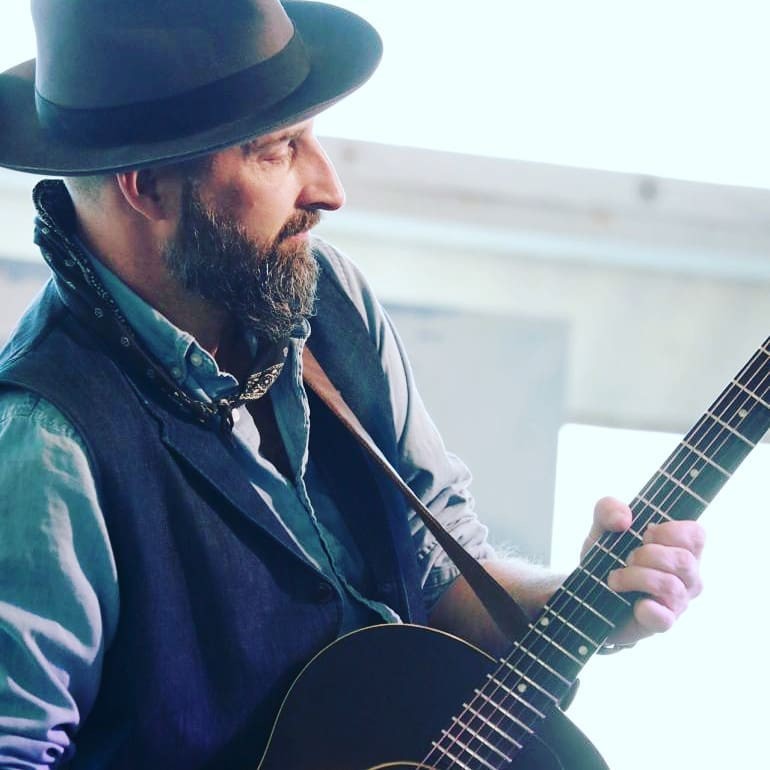 Seth Walker
Scott's son, Seth is an established national artist with ten albums to his credit. Beginning on cello with his Mom and Dad many years ago, he discovered a love of the blues early in his adult years. With singular focus, he has honed his craft and has now traveled and performed all over the US and abroad: from Denmark to Japan!
AllMusic.com wrote this review about his latest album, "Walker's brilliantly nuanced vocals are as natural, clear, sharp and as elegantly effortless as his guitar playing in these songs, and it all fits together in a warm unadorned little album that reveals itself with each listening."
Find him at https://sethwalker.com/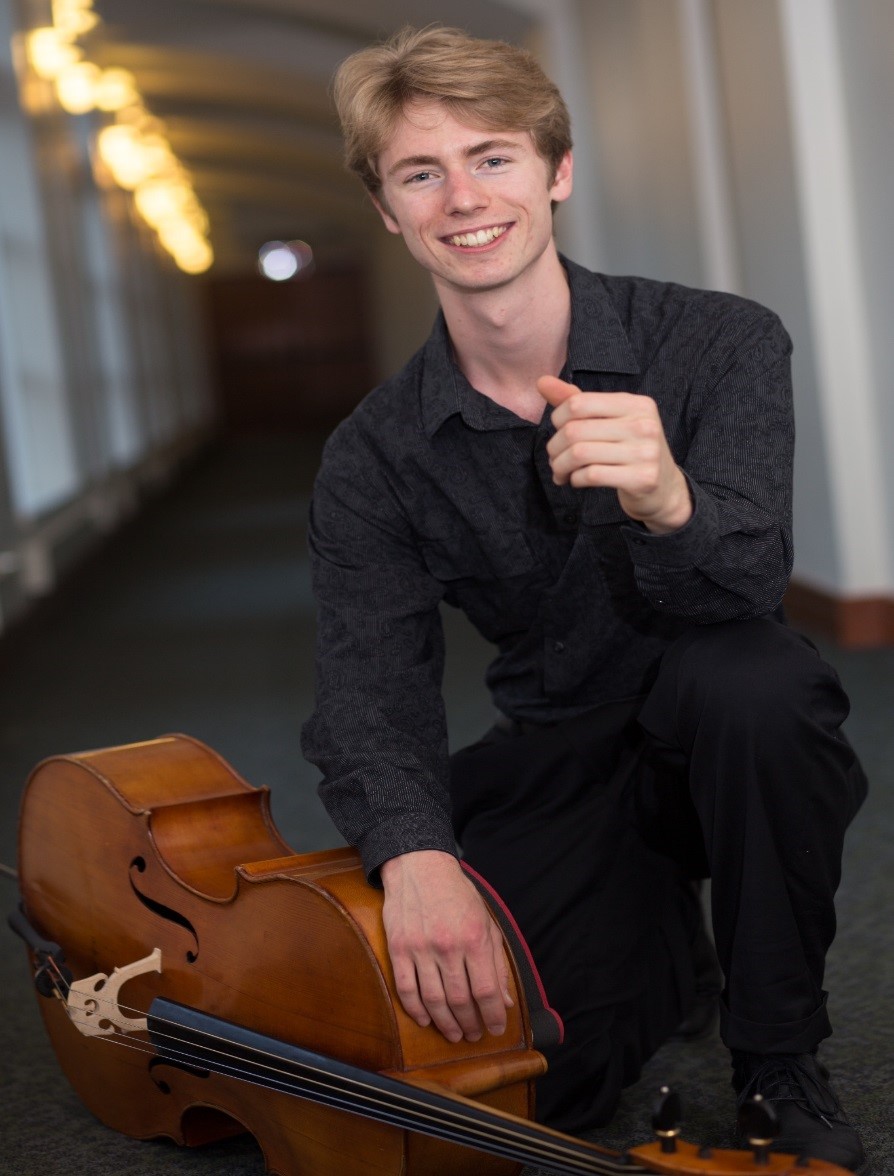 Victor Huls
Victor is a cellist, conductor, countertenor and pianist who comes from a Floridian family of musicians. (He is the son of Linda Minke and Max Huls.) A recent dual-Masters graduate from the University of Michigan, he is currently pursuing his Doctorate of Musical Arts in Orchestra Conducting at Northwestern University in Evanston Illinois under the tutelage of his name sake Victor Yampulski. He has studied with many great teachers on cello, and has just become the principle cellist in the Amarillo Symphony Orchestra, in Amarillo, Texas. He is also adept as a teacher and is comfortable teaching in all kind of situations, a wonderful person to know!
The room lights up when Victor is in it.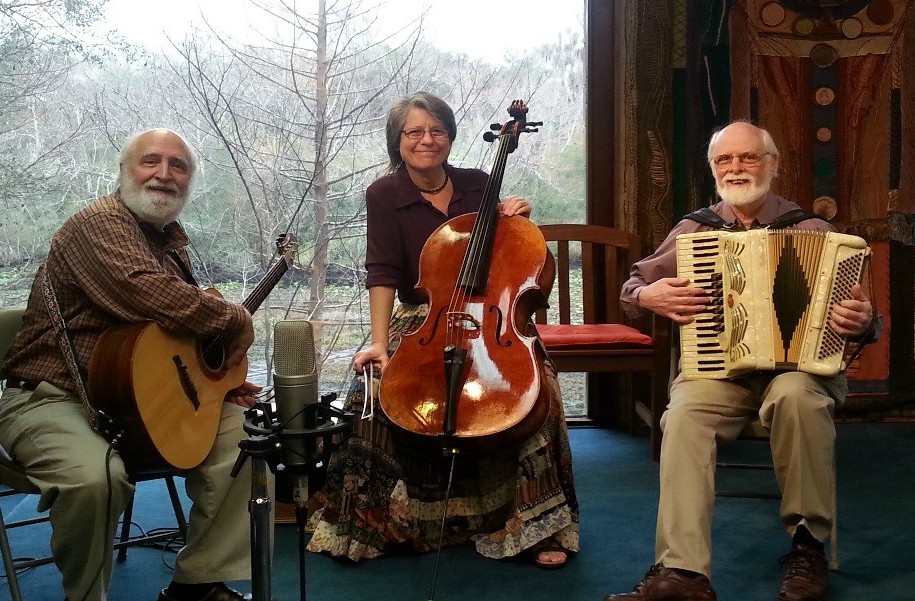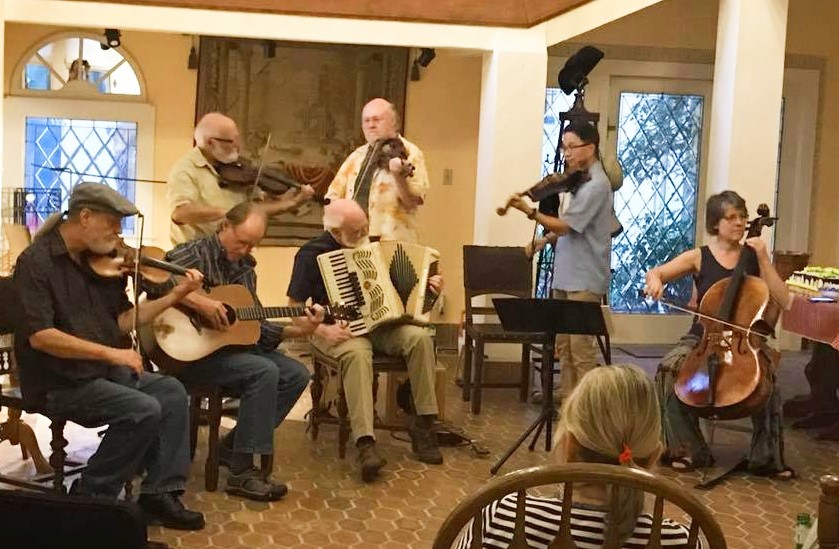 The Celtic Ring
The Celtic Ring is the co-creation of Linda Minke and Landon Walker. Performing in the Neptune Beach, Florida area, It includes members of the Walker Family Band plus a other local musicians, including Phillip Pan, former concertmaster of the Jacksonville Symphony, Carlton Higgenbothem and John Roche, together known as the duo, "Old Dawgs, New Tricks", and Lawerence Stevenson, a Scottish fiddler who splits his time between Jacksonville and Canada. Contact Linda for information at lindacello@gmail.com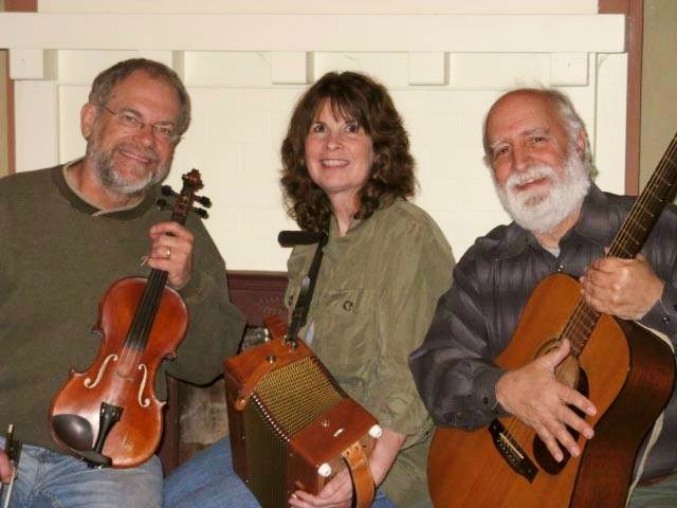 The New Potatoes
Fred Lail, Mary Mondon and Scott Walker make up this exciting traditional Irish music group. Fred, a long time friend, was the inspiration for Scott to enter the world of Irish music. His wife Mary brings with her a wealth of Irish tunes, and knowledge that comes with the experience. Contact Fred at fredspread@hotmail.com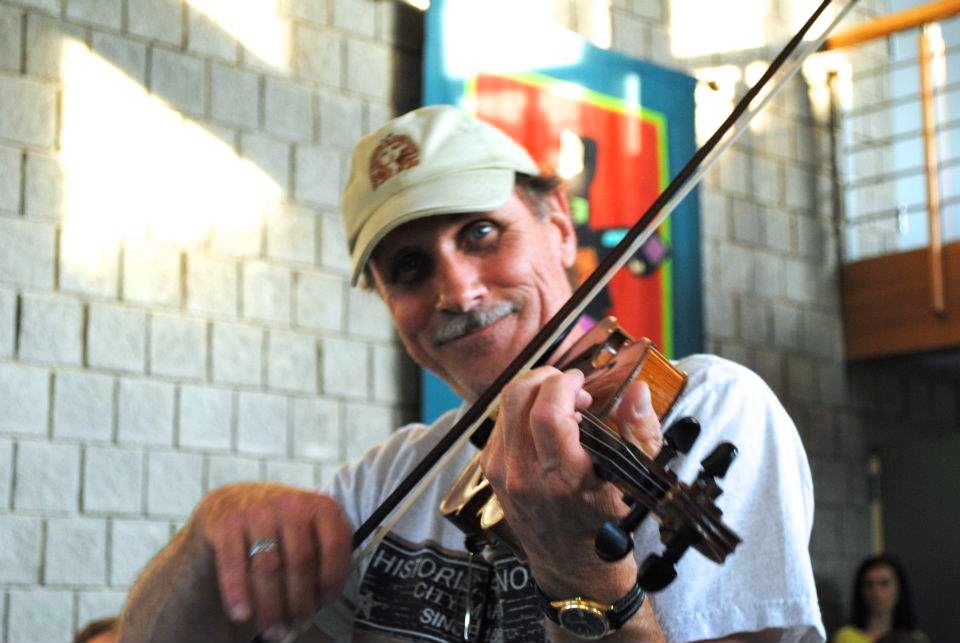 In Memory of Robbie Wells
Robbie passed away in May in 2016, and camp remains full of memories, and realizations of his gigantic spirit! Somehow he has the same effect on our camp that he always did. He loved our camp and all the campers and teachers that have been with us for the last 15 years. We will always miss him, and at the same time, we will always be aware of his presence.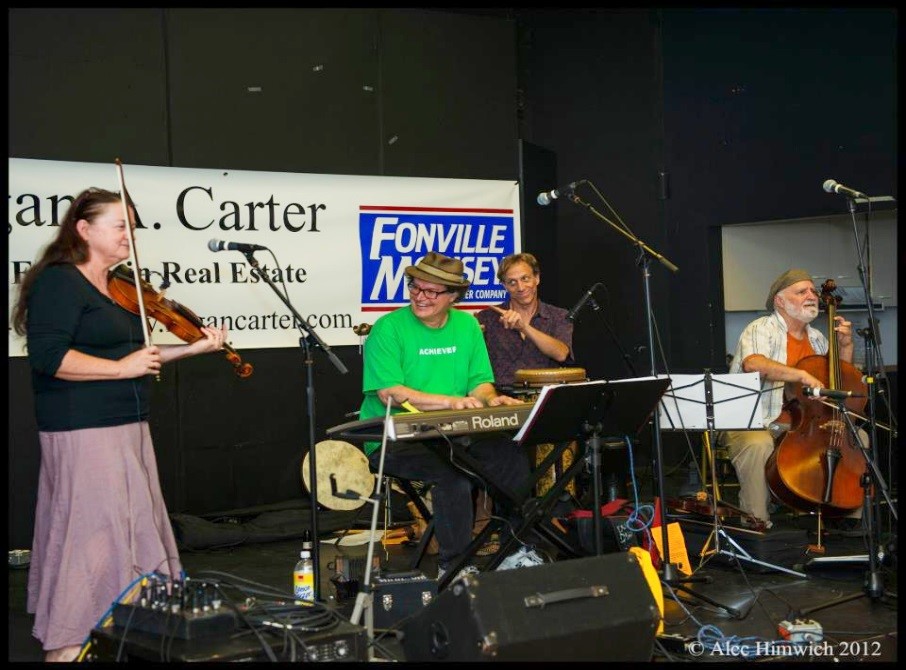 The Big Celtic Fun
The Big Celtic Fun is a favorite at contra dances through out North and South Carolina and Virginia! Members are shown here are here playing at a recent contra dance: Tim Smith, with wife Eileen Regan, Drew Pilant and Scott. Contact Tim Smith at teeyum@aol.com