July 4 - July 10, 2021
Remembering the 2021 Safe and Sound Summer Fiddle Camp
July 4 - July 10, 2021
Remembering the 2021 Safe and Sound Summer Fiddle Camp
Thanks for a great "Safe and Sound" 2021 Summer Fiddle Camp!
For the "pandemic years" we renamed our camp The WFB "Safe and Sound" Camp. We operated with limited faculty, and almost everyone attending camp in 2020 and 2021 were alumni of previous camps. Camp experiences during those summers were intimate and heartfelt. Everyone was so ready to do whatever was needed to make these camps meaningful, joyful, and safe…and they were!
In 2020, we hosted under 30 attendees, including a very limited faculty. This camp was simply an opportunity for a few of us to gather together "family reunion style"; to reconnect in gratitude and love.
Fourth of July week in 2021 was truly a camp to remember! Most of the attendees were alumni. The faculty were mostly members of the Walker (extended) Family, supported by a dedicated group of veteran teachers and staff. Last year, we felt more comfortable scheduling a limited number of classes. Adults and older teenage participants had been vaccinated and the number of young children in attendance was very low. Musicians and families were so grateful for the opportunity to actually come to camp and make music together, there was hardly a sigh of disappointment at having a closed campus over the entire camp week…except of course, when the topic if ice cream was mentioned! Everyone who attended camp last year deserves a standing ovation for sticking to some very stringent Covid protocols throughout the week and for demonstrating such caring attitudes that ultimately kept everyone Safe and Sound.
And, as always, we owe a huge debt of gratitude to the Blowing Rock Conference Center staff for providing a safe environment where everyone could gather. Without their care and support, summer camps in 2020 and 2021 would not have been possible.
an note of thanks
The Walker Family Band Summer Fiddle "Safe and Sound" Camps
The Walker Family Band…faculty, staff, family members…and all our friends at Blowing Rock Conference Center, are so grateful to everyone who has chosen to share their music and families and love with us at summer camp. We could never have imagined the treasure of friendship that awaited us! Thank you for countless memories, for bringing us laughter and joy, and for sharing your children and allowing us to become part of your "village" of mentors. There are photographs below that tell bits and pieces of this story. You can send us your favorites…we would love to share more! Enjoy…until we meet again in person in 2022!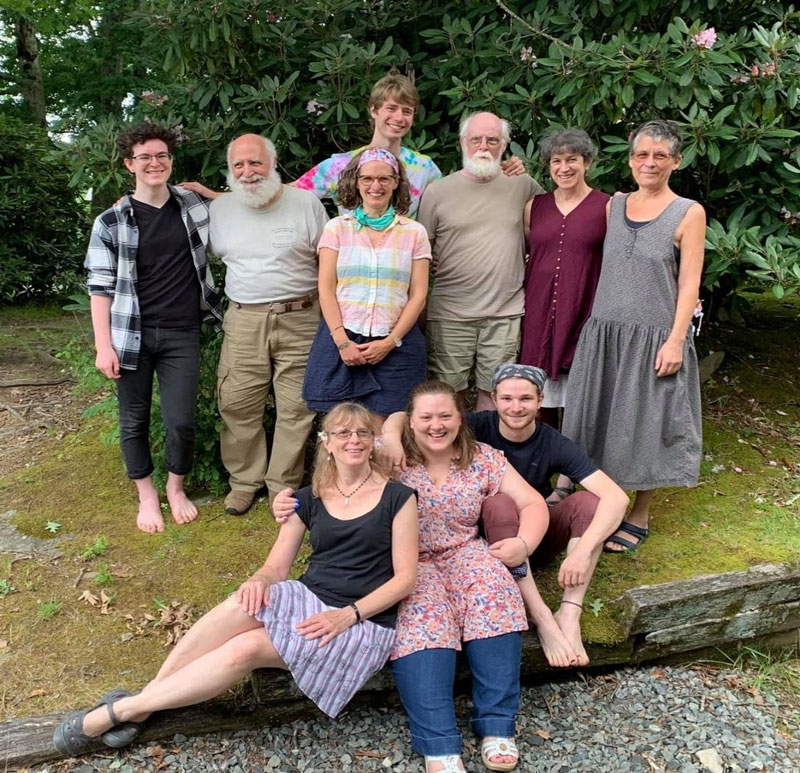 Chamber Rehearsal
Scott Walker and Victor Huls
Advanced Irish Fiddle
Scott Walker
Dramatic Improv Class
Linda Minke and Jennie Brunner
Friday Showcase
Includes Chamber Orchestra and student groups
Jam Band
Impromptu Student Groups (20 minute rehearsals)
Saturday Showcase
student groups, ends with the Faculty Concert